Back to jobs
Principal Cinematic Artist - Toronto, CA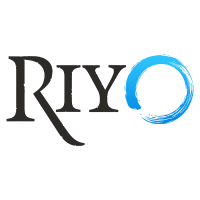 Job description
Principal Cinematic Artist
Riyo Games - Toronto, CA

If you love JRPG's, I have the perfect role for you.

Riyo Games have a mission to craft retro infused game that awaken cherished childhood memories and are looking for a Principle Cinematic Artist to join their epic quest.

As the Principal Cinematic Artist, you'll have a deep understanding of cinematography to elevate visual storytelling and help them create a beautiful, stylized world that showcases pixel art in a way that has not be done before.

You'll work alongside industry veterans who have worked on iconic titles such as Xenoblade Chronicles, Final Fantasy, Octopath Traveler and more.

With the Art and Design teams, you'll bring gameplay and cinematics to life through the addition of flair and visual drama. You'll use your artistic sensibility, technical skills and cinematic eye to set the right tone in environments, create mood, atmosphere, depth, and enrich the player experience with striking effects and composition.

You will be...
Spearheading and directing the creation of cinematics, such as in game combat sequences, cutscenes and other visually driven moments, from storyboard to implementation
Setting up actor staging and cameras to create linear cinematic sequences
Using story telling methods, camera work and editing techniques to create high-quality gameplay and action oriented cinematic experiences
Taking a filmic eye to elements such as levels, battles, and dialogue scenes
Balance quality with efficiency when working under tight deadlines

The skills and experience you'll need...
5+ years working in games as a Cinematographer, Cinematic Designer or Cinematic artist
Previous game experience working on action-oriented sequences and cutscenes
A strong knowledge of storytelling, photography, film language, and cinematography techniques
A keen eye for cinematography (composition, staging, lighting, timing and editing)
Very comfortable working with in-engine cinematic tools (Unreal Engine's sequencer preferred)

You need to be based in Canada for this is a fully remote position – the studio is happy to support with relocation.

For more information email margaret@aswift.com or call +44 (0)1709 834777.