Back to jobs
Principal Game Designer (UK Remote)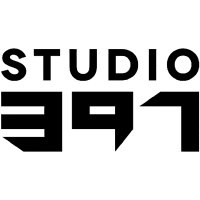 Job description
Studio 397 is seeking a Principal Game Designer to join their expanding team for an exciting new in-development racing project. In this role, you will collaborate with the team to create captivating gameplay experiences that align with the game's vision.
Studio 397 is a tight-knit team driven by the passion to develop the most accurate motorsport simulation possible.

Additionally, you'll oversee and drive the game's vision, mechanics, and overall experience to ensure a dynamic and rewarding gameplay environment. This role offers remote working for their simulation base studio in Silverstone, UK.
Your responsibilities…
Collaborate with key staff to develop and refine the game's design, taking ownership of the vision and bringing it to life
Ensure the overall game design aligns with the intellectual property, creative goals, and business requirements
Create and maintain comprehensive documentation, including the game design document, and effectively communicate detailed design changes to the wider team for seamless implementation
Conduct regular reviews to ensure the team and stakeholders understand the game's vision and design, ensuring it meets the project brief
The skills and experience you'll bring to the role…
Three or more years of experience as a senior, preferably lead designer, with a successful track record of commercially shipped titles for PC and/or Console platforms
Excellent written and verbal communication skills to effectively convey design concepts and collaborate with cross-functional teams
Deep understanding of player motivations and how they can evolve within team dynamics
Familiarity with games as a service and the ability to apply it to the unique requirements of a racing title
Strong creative and technical design abilities to conceptualise innovative gameplay features
Self-motivated with exceptional attention to detail
Extensive knowledge of games, both classic and contemporary, particularly in the realm of racing games
Analytical and iterative problem-solving approach to game design challenges
Solid understanding of game design processes and methodologies