Back to jobs
Principal Technical Artist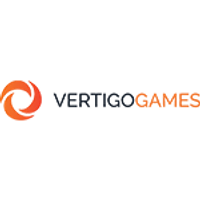 Job description
Vertigo are looking to recruit a seasoned Technical Artist who can play a critical role in their hugely talented team as their Amsterdam studio kicks off development of its most ambitious project to date, a PSVR2 action shooter based on a global franchise.

Vertigo Studios are the largest VR developer in the world and part of the Embracer Group, the largest group of developers in the world.
As the Principal Technical Artist within Vertigo Studios Amsterdam, you're responsible for creating and realizing opportunities to increase the visual appeal and performance of the graphics.

Working in tandem with the Art and Tech Leads, you'll focus on researching and implementing new tools and techniques to drive up the quality of the content and the satisfaction of your colleagues using the toolchain.

As a Principal Technical Artist, you will...
Drive improvements and maintain the toolchain for art asset creation and optimization that meet the team's needs
Innovate on techniques in asset creation to get the best visual results from the target platform
Act as an inspiration for other technical artists in their growth 
The skills and experience you'll bring to the role...
A solid understanding of rendering theory from cutting edge console to mobile
Comprehensive knowledge of e.g. Unreal Engine 4 blueprinting, materials, shaders, etc..
An expertise in optimisation for both high end and mobile, from profiling to implementation 
Excellent communication skills, in English, across all disciplines and with team and management
Strong technical insight; from content creation to getting it to run in a game
An affinity with workflow optimisation and knowledge of Python; writing scripts and tools that make life easier
Bonus points if you have skills and experience in...
Substance Painter & Designer
Houdini
C++ and/or C#
CGFX and/or HLSL shader languages
Modelling and texturing
The type of person you'll need to be...
An effective communicator with management and the team
A proven innovator
Adaptable to different visual styles
Organised and forward thinking
You can iterate upon your designs autonomously or with limited support
Eligible to work in the EU
Perks and benefits...
A company culture that values a healthy work-life balance
Flexible working hours
26 days annual leave with an option to buy more
30% Income tax reduction for eligible expats
Relocation cost compensation depending on your situation
Free pension plan
Free train commuting when living outside of Amsterdam
Group activities and an annual VR game jam
The latest VR hardware and titles which you can borrow and take home
Whilst working from home you will be provided with all the relevant hardware, budget for desk and chair and a contribution toward your energy costs