Back to jobs
Principal VFX Artist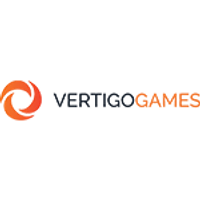 Job description
Vertigo Games are looking to recruit a Principal VFX Artist who can create immersive VR Worlds. The studio is the largest VR developer in the world and part of the Embracer Group.
Vertigo Games have released a number of exciting games and experiences from Arizona Sunshine and After The Fall to their work with National Geographic and Space Flight VR. Vertigo are now working on their most ambitious project to date with a high end, multi-platform VR action shooter game HELLSWEEPER VR.
As a Principal VFX Artist you will employ your VFX expertise in shader effects and animations, particle systems, precomputed simulations, prerendered texture sequences (flipbooks), post FX to the studio's projects while considering the performance limitations of mobile VR hardware.
Your responsibilities…
Create high quality VFX in a range of techniques and styles
Research and implement new, innovative VFX techniques
Monitoring VFX impact on performance and adjusting accordingly
The skills and experience you'll bring to the role...
8+ year's of experience as VFX Artist
Strong artistic insight and feeling for timing and animation
Familiar with Unreal Engine's Niagara Systems
Technical ability for content creation and getting it to run in game
Extensive knowledge of Unreal Engine and its shaders, blueprint, and particle systems
Good understanding of performance implications and optimizations
Established modelling and texturing ability
Strong knowledge of pixel and vertex shaders
Extensive knowledge of special effects software such as FumeFX, RealFlow, Embergen, and Houdini
Bonus points if you have...
Prior experience with Substance Painter & Designer
Knowledge of MEL/Python
Understanding of CGFX and/or HLSL shader languages
Perks and benefits include…
Relocation cost compensation depending on your situation
Flexible working hours
Free pension plan
Free train commuting to the office when outside of Amsterdam
Income tax reduction for eligible expats
Group activities and an annual VR game jam
Work from home budget and energy contribution
Vertigo Games have a built a company culture around a healthy work-life balance, and support this with flexible hours, and an environment that gives developers room to learn, grow and the freedom to share their creative input. They also make the latest VR hardware and titles available for the team to take home and enjoy to their hearts content.