Back to jobs
Product Owner (Hybrid - Berlin, Madrid)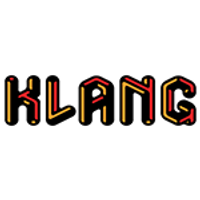 Posted

21 November 2023

Salary

Negotiable

Location

Berlin

Job type

Permanent

Discipline

Production

Reference

19453

Contact Name

Daniel Butcher
Job description
Klang Games are looking to bring in a Product Owner to be key element of the development and management of their games and in particular SEED.
As the Product Owner for SEED, you will be responsible for driving the project vision and strategy, collaborating closely with cross-functional teams to ensure successful delivery.
Your role will require strong leadership, effective communication, and a deep understanding of the games industry. You will act as the voice of the customer and work tirelessly to ensure that SEED captivate and delight players worldwide.
Klang Games are a studio exploring the future of humanity through various forms of media. They aim to present deep, meaningful subjects in a way that's captivating, easy-to-digest and entertaining for all ages.
Ultimately, Klang aspires to bring people together through engaging experiences and by building strong communities. At their heart is SEED, a large-scale, persistent virtual world that the studio believes will redefine the MMO landscape and have a positive impact on the human species!
Your responsibilities...
Work with the Executive Producer and Co-CEO on your product and its quality
Ensure the vision of SEED, the product strategy and its audience are reflected and upheld by the feature teams
Work with a cross-disciplinary feature team and concisely communicate the vision of the product being built
Work with the feature team to determine priorities and make scope adjustments
Identify and manage relationships with stakeholders and customers, communicating key strategic choices and their implications
Define the quality and key product metrics for a feature team to drive towards through all phases of development
Work with the player research team to uphold the best target audience experience within the game
Understand competitive analysis on innovations or trends in the gaming or related industries
The skills and experience you'll bring to the role…
Proven experience as a Product Owner or similar role in the games industry
Shipped one or more AAA titles
A strong understanding of game development processes and methodologies, particularly Agile/Scrum
Passion for gaming and a deep appreciation for what makes games enjoyable and engaging
Excellent communication skills, with the ability to convey complex ideas and concepts clearly and concisely