Back to jobs
Production Coordinator (UK Remote)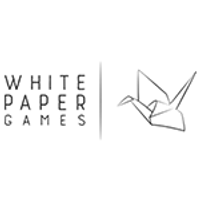 Posted

10 March 2023

Salary

£32400 - £32400 Per Year

Location

Manchester

Job type

Permanent

Discipline

Production

Reference

18796

Contact Name

Connor Green
Job description
Manchester based White Paper Games are looking for a Production Coordinator to join their team.
White Paper Games was founded over 10 years ago with the focus of creating story-driven projects with strong technical execution. They value independent thinking and the ability to review creative ideas from as unbiased perspective.
The studio focuses on collaboration and the sharing of ideas through discussion which means the ideas that are most closely aligned to the direction of the game are selected regardless of seniority or role.
For this role you should be able to communicate effectively and be comfortable in pushing for your ideas when you believe in a perspective. Inevitably your idea may not be selected, and when that situation arises, you must be able to disagree and commit and work with the larger team to realise the vision of the project.
Whitepaper don't micromanage so you need to be independently driven, and although they set company wide cyclical goals, they aim to create an environment where a large part of your objectives are self-directed which allows you to align to the team's direction in the most creative way you see fit.
Over the life of their studio, Whitepaper have developed a framework of setting goals in 7 week cycles. These are broken into 3x2 week sprints with 1 week to review the cycle and plan for the next. They use OKRs to set goals and insert breakpoints into the system to ensure no details or dependencies are missed. It will be your responsibility to coordinate these cycles, highlight missed dependencies and communicate with the different departments on a daily basis.
You will document document systems and processes and understand ways in which the studio may be able to improve processes. You will be in weekly meetings with external partners which will require you to feed back to the team about any changes of direction or focuses the studio should be prioritising.
You'll need to have the ability to see the higher level of a production and understand where the end goal is and keep the production on track whilst focusing on the details of what makes a strong game.
The skills and experience you'll bring to the role…
Ability to communicate with external business partners
Clear and concise written and verbal communication
Comfortable leading large team meetings
A deep understanding of real-time production pipelines
Ability to plan ahead and to set a clear direction without micromanaging daily tasks
Comfortable balancing multiple projects each with many dependencies
Able to create systems based on processes
Experience of maintaining budgets
Non-essential but beneficial…
An interest in real-time technology and/or video games
Understanding of OKRs and Agile
Experience working on story-driven projects
A creative hobby outside of work
Understanding of Notion software
Perks and benefits include…
Up to 7%-match company pension contribution
Monthly amount for physical and mental health related activities
Uncapped holiday allowance
2 week studio closure for winter and 1 week closure for summer