Back to jobs
Programming Manager (Hybrid Options)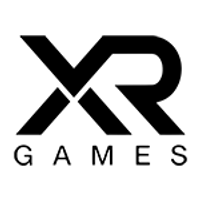 Posted

26 September 2022

Salary

Negotiable

Location

Leeds

Job type

Permanent

Discipline

Programming

Reference

18040

Contact Name

Dave Moss
Job description
XR Games are looking for a Programming Manager who can work across multiple exciting VR projects and get involved in all areas of the Programming Department.

Reporting to the Head of Programming, you will be involved in a wide variety of activities, while taking a wider view of the team to help identify opportunities to optimise workflow and technology. You will also be the go-to person for the team to talk about career progression planning, performance feedback and any other people focused activities within the Programming department.

Your responsibilities will include...
Initiating Project set up
Conducting code reviews within the team
Mentoring those that might benefit from it
Pair programming
Performing code and resources planning
Collaborating with the People functions within the business to streamline onboarding, recruitment and interdepartmental communication
Organising documentation
Taking care of the department "admin" (accounts, licences, purchase requests etc.)
The right person for this role will already be in a senior programming role with extensive game development experience, this role will provide you with the opportunity to step into a management position. While you will come from a background of coding video games in C#. This role will be less hands-on with coding and will focus more on leadership, management, mentorship and production.

The skills and experience you'll bring to the role...
Proven experience within the Games industry
High level technical ability
Experience leading and mentoring teams, including people line management
Adaptable to ad-hoc tasks
Their studio is based in Leeds with a hybrid-working setup as standard, they can offer fully remote for some roles however due to the tech being used on this project the Dev Kit cannot leave the office so would require on site work a few times per month.

XR Games are one of only two VR studios in the UK whose sole focus is making VR games. They're still a relatively young studio who have grown from being a one game studio to going into next year supporting six titles. This is thanks to the success and critical acclaim of their previous projects such as Zombieland: Headshot Fever and Angry Birds Under Pressure, they're quickly becoming THE go to studio for VR development.

Having won 'Best small studio' at the 2021 TIGA awards their team is growing in all areas of game development as they transition from a small start-up studio to an established multi-disciplined games studio specialising in full-scale immersive extended reality games. Led by a team with big game experience at studios such as Rockstar, EA, Codemasters, Playground, Dubit and Sumo they have created games for some of the world's biggest brands such as Sony, Rovio, Dreamworks and Lego.