Back to jobs
Rendering Technical Director - Oxford, UK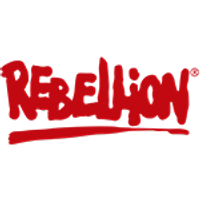 Posted

28 July 2022

Salary

Negotiable

Location

Oxford

Job type

Permanent

Discipline

Programming

Reference

17759

Contact Name

Dave Moss
Job description
Rendering Technical Director
Rebellion - Oxford, UK


Are you an experienced Technical Director looking for a new opportunity to lead a high performing Rendering Team?

For 30 years Rebellion have been creating incredible video games, They operate across multiple UK locations, with studios based in Oxford, Warwick, Liverpool and Wakefield and work-life balance is incredibly important to them. They want everyone at Rebellion to work in the way that works best for them, so as long as you are based in the UK, they can give you flexibility in the way that works the best for you.

They have a pressing need for a Technical Director to lead their In-house Engine Rendering Team. The Rebellion Tech team are a team of highly skilled and experienced programmers who develop their inhouse engine, asura with cutting edge technology.

As part of Rebellion's in house Tech Team, you will play a key role defining and delivering the technology strategy with the focus on creativity to push the boundaries to deliver world class Rendering systems in their in-house Engine. You will have autonomy to decide the direction of the engine in your area as they enhance and expand the features to continue to deliver genuine AAA experiences to players.

You will be both a role model and Technical Leader, working with a talented and passionate team to maintain morale and create an atmosphere of creativity and enthusiasm within the team, as well as making decisions on the technical direction of the rendering systems across all of their projects


As a Rendering Technical Director, you will...

Take a lead role in planning and prioritising work on current and future systems.
Liaise with game teams and other Tech team departments in regard to feature requests and deliveries
Proactively monitor, find and address all types of performance issues using IDE Performance Tools
Perform code reviews in different areas, spotting bugs, suggesting improvements, and providing constructive feedback
Build effective working relationships with all stakeholders to analyse and understand requirements, prioritise backlogs and plan future work


For this role, you will need...

Advanced understanding of C++ and software engineering principles
A solid coding background with a preference to having rendering/graphics expertise
Experience designing graphics features at a high-level
Expert understanding of the interaction between different rendering stages, and CPU / GPU interaction
Detailed knowledge of the SDK and Technical requirements across PC and Console platforms
Expert knowledge of potential pitfalls across a range of platforms and ability to use debugging tools to solve any potential issues
This is an amazing opportunity to work with one of the biggest and last standing independent studios in the UK. If you're an established lead looking to make the step up or are an established Tech Director ready to join a unique studio then get in touch by emailing dave.m@aswift.com or call +44 (0)1709 834 777 now!