Back to jobs
Senior 3D Animator - Amsterdam, NL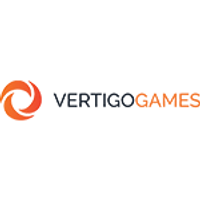 Job description
Senior 3D Animator
Vertigo Studios - Amsterdam, NL
Vertigo Studios are the largest VR developer in the world and part of the Embracer Group, the largest group of developers in the world.
As their Amsterdam studio kicks off development of its most ambitious project to date, a true multi-platform AAA VR action shooter based on a global franchise, they are looking to recruit an experienced 3D Animator who can aid them in their mission.
The Senior 3D Animator is responsible for setting the bar for character and creature animation on cutting edge VR platforms. Using Unreal Engine, you will be responsible for breathing life and believability into our interactive worlds; from objects, props and environmental flourishes, all the way through to a wide variety of humans, quadrupeds, and everything in-between!
As a Senior 3D Animator you will…
Create convincing creature, character and object animations
Work with the game designers to implement the animations into the game engine
Set the animation style and help improve/maintain pipeline
Mentor less experienced animators to improve their artistic and technical output
For this role, you'll need…
4+ years of game industry experience in or close to a senior role
Excellent understanding of human and animal body mechanics and excellent eye for core animation principles (e.g. timing, weight)
Knowledge of both hand keyed and motion captured animation
Advanced knowledge of animation within a game engine and knowledge of game engine implementation (Unreal Engine 4 preferred)
Advanced rigging & skinning knowledge
Strong modelling & texturing knowledge (e.g. to prevent edge loop problems)
Bonus points if you have skills and experience in…
Expert rigging and skinning
Experience with ART in Maya & Unreal Engine 4
Affinity and experience with VR games
Just some of the benefits of working with Vertigo Studios include…
A company culture that values a healthy work-life balance
Flexible working hours
26 Standard vacation days with an option to buy 5 more
A healthy lunch in our canteen (when working from the office)
30% Income tax reduction for eligible expats
Relocation cost compensation depending on your situation
Free pension plan
Free train commuting when living outside of Amsterdam
Group activities and an annual VR game jam (also whilst working from home)
Friday afternoon drinks (online)
The latest VR hardware and titles which you can borrow and take home
Whilst working from home you will be provided all the relevant hardware, budget for desk and chair and a contribution toward your energy costs
For this vacancy we can only consider candidates that are eligible to work in the EU

Interested? Want to know more?

Contact Jordan Langley on +44 (0)1709 834 777 or email jordan.langley@aswift.com now!