Back to jobs
Senior Animator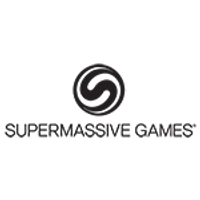 Job description
Supermassive Games are seeking a Senior Animator to work on their exciting new project!
With a passion to deliver high-end cinematic games, Supermassive Games is carving a unique and exciting path in the games industry. Want to join them on the journey?
You will be responsible for a creating and editing key-frame animation and editing mocap data for in-game characters and sequences, to provide high-quality content for one of their games currently in production.
Your responsibilities…
Follow the artistic vision and interpret feedback and direction accurately
Interpret storyboards and take them through to final animation
Apply your solid understanding of traditional animation principles
Working with and editing mocap data
Create and iterate key-frame animation
Staging and blocking-out while using your good eye for character posing
Collaborating with other disciplines such as environment, character, lighting and VFX artists, graphics programmers and level designers to create a AAA game experience
The skills and experience you'll bring to the role…
7 years of experience as an animator, working on at least one AAA game
Experienced in creating believable key-framed performances for humans and creatures
Able to clean up and enhance motion captured performances
Detailed knowledge of the workflows and methods involved in animating game characters, vehicles, and objects.
Skilled with Maya and Motion Builder
Knowledge of the principles of key-frame and motion capture technology
Experience of character rigs and facial animation solutions
For this role, your portfolio should demonstrate the ability to create high-quality animations.
Perks and benefits include…
Pension and life assurance
Private health insurance
Quarterly profit related bonus scheme
25 days annual leave
Social events including the famously large summer party
Supermassive make big games with small teams and pride themselves on their supportive, inclusive, and friendly culture where work-life balance is both respected and protected. The studio celebrates and nurtures their devs and seeks to constantly improve tools and workflows so developers can focus on creativity, further supported by fast decision-making to allow good ideas to flourish.