Back to jobs
Senior Animator (Remote)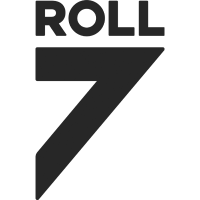 Job description
Roll7 are on the lookout for a Senior Animator to become part of their BAFTA winning team. There will be a high level of versatility and hands-on work as you will collaborate with a wide range of team members, from the Character Artists and Production, to Designers, Programmers and Narrative.
You will be developing, managing, and maintaining Roll7's character animation pipeline, in conjunction with Animators and Character Artists.
Roll7 create exciting and critically acclaimed video games - including the BAFTA winning Rollerdrome. Innovation, freedom, and a real sense of fun are at the heart of everything they do, from creating award-winning original IPs to the everyday business of running their unique distributed workplace set-up.
Your responsibilities…
Creating incredible character animation for gameplay, narrative, and cinematics
Working with code and design to implement and test your animations in game
Skinning and Rigging characters and assets in 3DS Max or Maya for integration to Unity
Develop and manage the character animation pipeline, working closely with other Animators and Character Artists
Reviewing and delivering work in accordance with the project's artistic direction and deadlines
Finding relevant solutions to problems encountered in the Art team's work
Communicating and collaborating with a range of disciplines including Narrative, Design, Programming, and Production
The skills and experience you'll bring to the role…
Industry experience in a comparable role
Demonstrated visual flare and artistic talent
Expert knowledge of character animation in 3DS Max or Maya
Expert knowledge of Unity, including The Animation System (Mecanim), Rigging, and Scripting
Expert knowledge of 3DS Max or Maya rigging and scripting tools, such as MaxScript and Python
Self-motivated approach to work
Exceptional communication skills and ability to effectively interact with other team members
Experience of working effectively in a team
Demonstrated passion for Animation
Knowledge of creating Procedural animation in Unity would be a bonus
Perks and benefits include…
26 days annual leave plus public holidays and festive shutdown
Flexible hours to accommodate your lifestyle and promote work/life balance
Discretionary bonus
Employee stock purchase scheme
Double matching pension policy
Private healthcare and dental with Bupa
Enhanced family friendly policies
Personal Accident Cover
Death in service insurance and income protection
Fitness reimbursements, flu vouchers, eye tests and vouchers towards glasses
Level Up well-being platform
Wellness initiatives including Headspace memberships and guided meditation sessions
Fortnightly studio days with free lunch, snacks, beers/refreshments, and activities in the evening for those who want to partake
Studio away days and retreats, studio celebrations and parties