Back to jobs
Senior Build Engineer (Hybrid Options) - Oxford, UK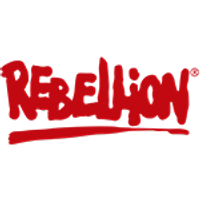 Posted

26 July 2022

Salary

Negotiable

Location

Oxford

Job type

Permanent

Discipline

Programming

Reference

17719

Contact Name

Dave Moss
Job description
Senior Build Engineer (Hybrid Options)
Rebellion - Oxford, UK


Thanks to the incredible amount they have under development, Rebellion are expanding, with one of their key hires being a Senior Build Engineer.

In this role, you will work closely with their highly talented in-house tech team working on their in-house game engine asura, to help maintain and improve their internal build, test, and asset processing systems. This is an exciting opportunity to work at an independent AAA multi-project studio and help make all of the games Rebellion is working on as good as they can be.

For 30 years Rebellion have been creating incredible video games; they also have their own film and mo-cap studio, they create board games, publish books, and through 2000AD, publish comics and graphic novels such as the amazing Judge Dredd.

They have multiple UK locations, with studios based in Oxford, Warwick, Liverpool and Wakefield. Work-life balance is important to them and they want everyone at Rebellion to work in the way that works best for them, so as long as you are based in the UK they are able to offer full remote opportunities.


As a Senior Build Engineer, you will...

Improve developers' workflow
Design and implement complex multi-component systems, creating and sharing Design documents where appropriate
Identify architectural issues in systems and provide a fix with minimal impact to users
Develop, build and test systems for new platforms
Extend asset processing systems when other teams need new features
Diagnose and fix errors that occur in developer or continuous integration builds
Assist game teams in finding, fixing, and preventing problems
Write programs to make disparate systems work together seamlessly


For this role, you will need...

Programming knowledge and experience in Python or equivalent
A strong interest to develop and maintain build systems and tools to improve the quality and ease for our game teams.
Experience with source control technologies such as perforce
Substantial experience with build automation tools such as Jenkins.


This is a great role at one of the last big UK studios that are still independently owned.

For more info get in touch dave.m@aswift.com or call +44 (0)1709 834 777 now!