Back to jobs
Senior Cinematic Artist (Hybrid Options)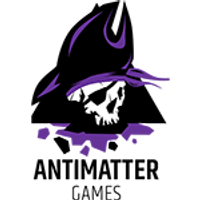 Job description
We're working with Anitmatter Games as they look to add an experienced Cinematic Artist to their team.

Do you see yourself as a contributor, occasionally a mentor, a strong communicator and Unreal Engine whizz? Do you want to work next to the ocean with passionate developers on projects that will challenge your creativity, or remotely from anywhere you like? Then we would like to hear from you!

In this role, you'll work closely with Animators, Artists and Programmers to develop and share a vision for Cinematics on Antimatter's upcoming titles.

As a Senior Cinematic Artist, you will...
Work with Production and leadership to create and manage budgets for the department
Act as hiring manager for future hires in the Cinematics Team
Collaborate with Production in the planning and production tasks relating to all aspects of the department, including Jira agile workflows
Be the point person for the Cinematic Department in the studio
Manage, support, mentor, and develop the team members in your department
Act as the key driver and agent of change to improve processes, prototype new tools, example levels and workflows in your department
Work close with members of your team and contribute to their development, helping with mentoring
Understand the high-level vision of the game and be able to translate the vision into workflows that can be used by others to build cinematics and video content for the game
Identify and manage risks within the schedule with Production
Create documentation related to your discipline, for support and training
Help set the benchmark to ensure consistency of tone and style is depicted across all cinematic content
Work on development of all preproduction materials pertaining to cinematics in a narrative first person game
Storyboard, Block scenes, support with script writing, and create stripboards and blockouts
Direct and produce of motion capture sessions
Implement specialist VFX, SFX, and 3D assets to sequences
Create bespoke motion graphics content to use within the game. These include loading screens, idents and content in game within cinematics.
For this role, you'll need...
To be a positive, outgoing communicator and excellent collaborator
Credits on one commercially released game title within a cinematics role
Comfortability working cross-discipline
A good track record of delivering high quality cinematic projects on time
To be organised, calm, and creatively passionate
Solid understanding of JIRA, Wwise and Unreal Engine.
Cinematic experience in single player or first person games a bonus