Back to jobs
Senior Combat Designer (Hybrid Options)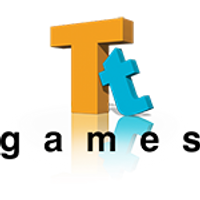 Job description
TT Games are looking for an experienced Senior Combat Designer with a passion for creating fun, accessible Lego games for younger & family audiences. This is a great opportunity to work with some of the most successful and famous IP's in entertainment, within a company that's a leader in this market. Reporting to a Lead Designer, you will be responsible for creating a high quality, exciting and accessible combat system that will provide players with countless hours of enjoyment.

Responsible for the best-selling and BAFTA-winning LEGO videogame series, TT Games is in the business of delighting children and grown-ups alike. With 30 years of success behind the studio, and as a valued part of Warner Bros since 2007, they have incredibly exciting plans for future titles based on the world's biggest entertainment properties.

They are always on the lookout for bright, talented and motivated people to join there AAA studio and to be part of everything they do, because they know it is the talent and dedication of their employees that has made 30 years of success possible.

Your role and responsibilities will include...
Designing and implementing the game's melee and ranged combat system, in liaison with the Lead Designer, Head of Game and other disciplines such as code, art, animation, sound and visual effects
Constructing an exciting and tactically interesting range of combat abilities for the game's roster of characters
Creating interesting and fun to fight against enemy types and enemy behaviours
Establishing enemy AI group behaviours to deliver exciting but manageable encounters
Ensuring the combat design delivers on the vision of the game and is accessible to the target audiences
Constantly iterating on the combat design, balancing and implementation, taking on board feedback from other designers, other disciplines, management, external stakeholders and user testing; ensuring the combat reaches the highest levels of quality and fun

The skills and experience you'll need...
Proven track record of developing real-time melee and ranged combat systems for shipped console or PC titles
A history of designing & producing high quality, accessible combat systems, with a focus on melee combat
A comprehensive understanding of what makes melee and ranged combat feel really satisfying and an ability to create compelling systems that exploit this knowledge
Excellent rapid prototyping skillset
Collaborative approach with great communication skillset
Expertise with online combat design & understanding of networked considerations within combat systems an advantage
UE4 experience an advantage