Back to jobs
Senior Combat Designer (Various Locations)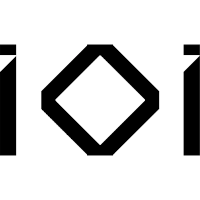 Job description
World-famous, IO Interactive are looking to add a Senior Combat Designer to their team as they set out on a brand-new adventure, with a brand-new IP!
This role can be worked from IO's studios in either Copenhagen, Malmö, Barcelona, or Istanbul.
Your responsibilities…
Develop and oversee the player's combat mechanics, weapons, and abilities
Drive core combat systems such as camera and enemies
Work closely with animators, gameplay programmers, and other teams to prototype and implement combat features
Take designs through a full development cycle from concept to release
Use metrics, player feedback, and a multitude of diverse analytics to improve and refine the design over time
The skills and experience you'll bring to the role…
5 or more years' experience as a Combat Designer, ideally across multiple title
Shipped 1 or more AAA games where you heavily influenced, or were in charge of, player combat mechanics and abilities
Experience with visual scripting languages (Blueprint, Node Graphs, etc)
Enthusiasm and a deep understanding of third-person combat mechanics
A desire to be hands-on with prototypes
Comfortable with providing and receiving constructive criticism
Excellent written and verbal communication skills
Self-motivated and take the initiative
IOI have the license to thrill and part of this is the team nature that they naturally foster, working for IOI, you can expect to be encouraged, listened to, and have your efforts and insightful impact recognized and valued.
They take pride in the friendly haven built at IOI and would love you to take part in the continued cultivating of the same. They are also highly international, with people from over 30 nationalities working across their Copenhagen, Barcelona, and Malmö studios.