Back to jobs
Senior Environment Artist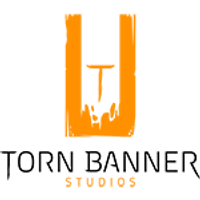 Job description
We're working with Torn Banner to locate a Senior Environment Artist to join the studio and work on the hotly anticipated Chivalry: Medieval Warfare 2.

Based in glorious downtown Toronto, Torn Banner are an independent studio with a tight knit team of 35 devs, to this end they're seeking someone who is team-oriented to become the Senior Environment Artist.

The studio's debut and acclaimed title, Chivalry: Medieval Warfare shifted millions of copies and the sequel that you'll be working on is sure to be a hit with fans of the medieval Hack n Slash genre. You will also support the game after release as well as working on the studio's future titles.

As the Senior Environment Artist you will be responsible for the creation of high quality art assets and complete scenes that are built to captivate, excite and impress players.

You will see playable environments through from conception to completion and produce photorealistic assets and environments. You can expect to work closely with the level design team and other fellow artists to bring the game concepts to life.

The skills and experience you'll bring to the role...
3+ years of professional game development experience
Expert knowledge of game environment development processes, from sculpting to retopo, baking, uvs, texturing etc
Comfortable providing in-depth critique
Ability to work to tight deadlines
Personally motivated
English speaking
Happy to relocate to Toronto
Portfolio of work that exemplifies the creation of high quality photorealistic environments
Bonus points if you have any of the following...
Passion for the medieval era and melee combat
Experience with Unreal Engine
Background in traditional art
Concept Art skills
Particle FX skills