Back to jobs
Senior Environment Artist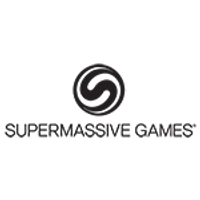 Job description
Supermassive Games are seeking a Senior Environment Artist to play a key role on their exciting projects!

Supermassive Games are a BAFTA winning game studio who develop innovative storytelling titles. With a number of successful titles under their belt, Supermassive are best known for their critically acclaimed hits such as Until Dawn and their recent release, The Quarry.

As a senior Environment Artist at the studio, you will work closely with the lead and art director to bring cinematic worlds to life, with an emphasis on scene composition, atmosphere and environmental storytelling.
Your responsibilities...
Have ownership and be responsible for whole environments
Using production design to take environments from whitebox to final production quality
Act on feedback to bring scenes to a final quality in an iterative manner
Knowledge of the technical constraints of game production to produce optimal assets and scenes, and willingness to give input into the technical requirements and boundaries for the scene
Creating appropriate and detailed props for character interaction
Collaborating with other disciplines such as character, lighting and VFX artists, graphics programmers, and level designers to create a AAA game experience
Helping with the planning and estimation of work
Skills and experience required:
5 or more years of experience as a 3D Artist, working on at least one or more published titles, preferably full project cycles
In-depth understanding and practical experience of high-end 3D modelling and PBR material pipeline
Detailed knowledge of the workflows and methods involved in constructing a high-quality game environments
A strong portfolio of work which demonstrates the ability to create realistic assets, from individual props through to full scenes
A good knowledge of a modular workflow
Knowledge using Maya, Substance Painter and Designer
Ability to construct and manage a scene and to use judgement in order to save time via reuse and adaptation
Strong understanding of art fundamentals – composition, shape language and colour theory.
Perks and benefits include…
Pension and life assurance
25 days annual leave
Social events including the famously large summer party
Supermassive make big games with small teams and pride themselves on their supportive, inclusive, and friendly culture where work-life balance is both respected and protected. The studio celebrates and nurtures their team members and seeks to constantly improve tools and workflows so they can focus on creativity, further supported by fast decision-making to allow good ideas to flourish.