Back to jobs
Senior Level Designer (Hybrid)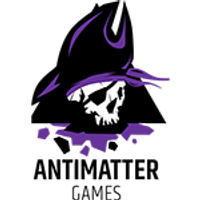 Job description
Antimatter Games are looking for a Senior Level Designer to join their team and work on projects currently in development.
As a Senior Level Designer at the studio, you'll be bringing your experience and knowledge to the robust level design department working on the project IGI:Origins. You will also be contributing to the studio's internal dialogues on various design issues and giving feedback and suggestions to other level designers on their work.

Your responsibilities...
Make suggestions and prototype new tools, example levels, and workflows for the level design department
Work close with junior level designers and contribute to their development and growth through mentorship
Understand the high level vision of the game and be able to translate the vision into level design standards that can be used by others to build all of the levels in the game
Identify and manage risks within the schedule
Scripting and programming in the game engines code language
Create design proposals and implement designs using tools provided in the game engine
Write documentation related to the designs, for support and training
The skills and experience you'll bring to the role…
2+ years experience of level design in an industry studio environment, with one or more shipped titles
3 or more year experience using Unreal Engine 4 or equivalent engines
Passion for games and an interest in creating intriguing gameplay
Excellent communication skills and organisational abilities
Possess a calm and logical approach to challenges and ambiguity
Analytical approach to problem solving
Ability to work under pressure to meet deadlines
Enthusiasm for ongoing learning and self-development
Advanced understand of developer tools & software
Extensive experience using node-based visual script logic
Experience supervising a level design team or collaborating as a part of the team
Antimatter Games are one of the largest game development studios in the southwest of the UK and were born from the team who made Rising Storm, they have a strong company culture where employees are encouraged to have an excellent work-life balance. The studio supports their team to become the best developers they can be, whatever their department. UK Employees will receive Private Health Insurance, a BUPA Cash Plan, and subscription to PerkBox, which includes hundreds of perks, freebies, and discounts on its platform.