Back to jobs
Senior Lighting Artist - Stockholm, SE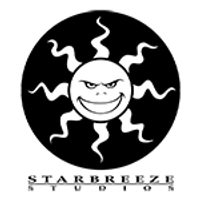 Job description
Senior Lighting Artist

Starbreeze - Stockholm, SE


Starbreeze are on the lookout for a Senior Lighting Artist to join their team in Stockholm!

Do you want to work with an award-winning team by creating lighting for one of the most iconic and recognised brands in the games industry? Millions of fans around the world follow PAYDAY with passion, and the art content continues to be a core part of this success.

As a Senior Lighting Artist, you will be responsible for the creation and development as well as planning and priority of the in-game lighting. In this role, you'll relish the challenge of working within Starbreeze's technology to create cutting-edge lighting and are as technically driven as you are aesthetically great. You'll need at least 5 years of experience from working as a Lighting Artist within the games industry, have a proven and strong artistic skill set, a good sense of light, colours, and materials, and are a hands-on person. To be successful in this role, you'' also be able to multi-task and possess good communication skills, both spoken and written.


For this role, you'll need...

Experience working in real-time lighting workflows using a combination of baked and real-time lighting models
Excellent debugging and problem-solving skills
The ability to mentor other artists and provide meaningful feedback
Relevant portfolio demonstrating lighting created by you in a PBR pipeline, clearly showing the shipped game examples of your work
Sense of ownership
Excellent knowledge of lighting and atmospherics
The ability to find solutions to lighting problems at more complex levels
Great understanding of performance and cost of lighting
A firm and practical grasp of technical constraints
Fluent communication skills
Time management
Support the high-quality AAA lighting, art direction, and gameplay objectives


You'll also have...

At least 5 years of experience in the role of Lighting Artist
Experience from working on at least 2+ released AAA games
Shipped PC or Console titles as a lighting artist
Experience working with Unreal, Unity, or similar game engine
Ability to work in a team, communicate well and be proactive
A knack for time estimations, assessments and prioritizing


Bonus points if you have skills and experience in...

Lighting pre-rendered film or animation
Lighting and colour theory
The film industry


Starbreeze can offer you a position at a company where empowerment, agility and ownership are valued. As they evolve, they want you to grow with them and to develop as a professional. Starbreeze also believe in having fun; they have game consoles and arrange after work activities along with annual parties and events.


Just some of the benefits of working with Starbreeze include...

Competitive salaries with yearly reviews
Yearly wellness benefit
Referral bonuses
6 weeks paid vacation per year
Pension on top of salary, ≈50% above collective agreement standard
Relocation support if you move from abroad
Ideal office location in central Stockholm
Interested? Want to know more?

Get in touch with Liam on +44 (0)1709 834 777 or email liam.hollinshead@aswift.com now!