Back to jobs
Senior Producer (Location Options) - Copenhagen, DK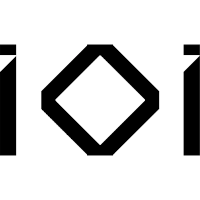 Posted

03 May 2022

Salary

Negotiable

Location

Copenhagen

Job type

Permanent

Discipline

Production

Reference

17259

Contact Name

Connor Green
Job description
Senior Producer (Location Options)

IO Interactive - Copenhagen, DK
***This role can be worked from their Copenhagen, Barcelona, or Malmo studios***

IO Interactive are embarking on a new journey - the world of emergent multiplayer, on a unique unannounced project that they believe will shape the future for years to come of both their studio and the relationships they've built with their players, and are looking for a Senior Producer to join them for the ride!

When it comes to developing this new console project, they are seeking a generalist Senior or intermediate-level Producer who can oversee all the key parts of producing a multiplayer project across multiple platforms, with clear focus on delivering an outstanding game experience.

With a strong studio culture dedicated to high quality of life, supported by transparent communication and supportive engagement with their team members, IO interactive are seeking individuals who can see the vision and take the leap on this new adventure that promises to deliver a one-of-a-kind gameplay experience for players.

Their world-class locations in Malmö, Barcelona and Copenhagen offer flexibility, superior benefits and a high commitment and respect for the individual. They are looking for a strong communicator who understands all areas of game production and has a clear focus on delivering a AAA game experience. You need to be very proactive and able to establish systems for planning, reporting, and controlling the progress of technical and creative work.

You will report to the Executive Producer, and work in very close collaboration with their Senior Producer on the project, being jointly responsible for delivering games on various platforms within given priorities of time, budget, and quality.


Your role and responsibilities will include...

Defining, planning, and executing milestones in line with the project's overall game vision set by game management, milestone and release schedule.
Working closely with the Executive Producer and their Senior Producer on the project
Creating, updating, and tracking goals, schedules, and budgets
Controlling and reporting progress on each area of the project
Presenting the project progress to the studio board and to the executive board
Achieving approvals at studio and publisher green light meetings
Owning personnel responsibility such as hiring, appraising, and coaching
Working in close collaboration with People Managers, to ensure the wellbeing of employees and help tailor the project's execution accordingly.
Tracking and managing issues and risks on an ongoing basis as well as proactively providing associated mitigation and resolution strategies
For this role, you'll need...
Credits as a Senior Producer, with a high level of overall project responsibility, for at least 1 AAA title in the games industry
Experience with, and are not afraid of, taking part in the A-Z project planning and execution, from hands-on to general, high-level overview and planning
A deep understanding of the production process and working with technical and creative talent
A highly structured and proactive work ethic about what should be improved, solved or implemented
You initiate and carry out tough decisions when the project and its developers need it
Excellent written and oral communication abilities
Very strong workflow development and documentation skills
Strong budgeting, controlling, and reporting abilities
Bonus points if you have...
Experience with JIRA
Project management experience or certifications such as Prince2, SCRUM, Kanban


IO Interactive are a team, above all. If you join their studio, expect to be encouraged, listened to and have your efforts and insightful impact recognised and valued. They take pride in the friendly haven built at IOI, and expect you to take part in cultivating that. They are also highly international, with people from over 30 nationalities working in all 3 of their studios: Malmö, Barcelona or Copenhagen.

They also have a reputation for being a very friendly workplace with highly talented people. That is why the members they welcome to the team never fail to integrate, and are supported, valued and listened to at all steps. They are dedicated to quality and have fun while doing it.

They welcome candidates from all over the world, and support VISA and relocation, for you and your family


Interested? Want to know more?

Email connor.green@aswift.com or +44 (0)1709 834777.