Back to jobs
Senior Technical Artist (Hybrid Options)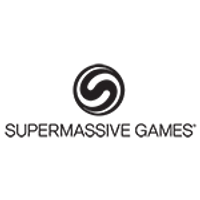 Job description
Supermassive Games are looking for a talented and experienced Technical Artist to play a key role in the studio.
With a passion to deliver high-end AAA cinematic games, Supermassive Games is carving a unique and exciting path in the games industry. Want to join them on the journey?
As a Technical Artist at Supermassive you will guide the content production pipelines and help maintain performance. This includes developing shaders, workflows and ensuring that art meets both the high visual quality required and performance targets.
Your responsibilities…
Optimising shaders and advising art on how to further optimise assets and other content to fit within the technical limitations of the target platforms
Working closely and pro-actively with the art and tech team to improve workflows and processes
Identify pipeline, workflow & build problems, solve them or work with teams to mitigate impact on the final product
Collaborating with other disciplines such as Lighting, VFX, Engineering and Design to create a AAA game experience
Lead research efforts to define and maintain art production pipelines and workflows
Help define new art workflows and identify industry trends/best practices
Be the point of contact between team members to drive cross-department collaboration
Mentor and help teams in cross discipline work, ensuring best practices are followed
The skills and experience you'll bring to the role…
3 years as a Technical Artist or related art role, working on at least one AAA title
Solid knowledge of Unreal Engine
Experience of 3D modelling, and artist workflows including texturing
In-depth understanding and practical experience of a physically based material pipeline
Knowledgeable with Unreal Engine 4 and related performance profiling tools
Skilled with Maya or equivalent modelling package
In-depth knowledge of modern lighting models, and how they affect shader creation
Good knowledge of node-based shader editors and/or HLSL experience
Bonus points if you have any of the following…
Exposure to C++ and/or Python scripting
Good understanding of 3D maths
Good knowledge of Houdini & procedural content creation
Experience with Substance Designer & Painter
Knowledge of high polygon sculpting tools, such as Mudbox, ZBrush or 3D Coat and the asset baking process
A strong portfolio of work which demonstrates the ability to create high quality artwork suitable for games will be required.
Perks and benefits include…
Pension and life assurance
25 days annual leave
Social events including the famously large summer party
Supermassive make big games with small teams and pride themselves on their supportive, inclusive, and friendly culture where work-life balance is both respected and protected. The studio celebrates and nurtures their devs and seeks to constantly improve tools and workflows so developers can focus on creativity, further supported by fast decision-making to allow good ideas to flourish.