Back to jobs
Senior Technical Artist (Hybrid Options) - Guildford, UK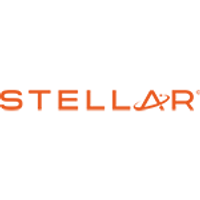 Job description
Senior Technical Artist (Hybrid Options)
Stellar Entertainment - Guildford, UK


Stellar Entertainment are looking for a Senior Technical Artist to work in close collaboration with Artists & Engineers in creating high end content by developing and maintaining art pipelines/workflows and tools. Ideally, you have experience developing and shipping console games in the Unreal Engine, environment terrain & assets, art tools development, vehicle rigs, LODs, procedural content generation and optimisation.

This is an exciting opportunity to get in at the start of an unannounced AAA arcade racing game.


As a Technical Artist, you will work with the art, design & engineering teams to...

Develop and support workflows for efficient terrain generation using data and industry tools
Create road tools designed for art & design iteration and integration with the landscape
Support the Art Team with tools & scripting to optimise workflow iteration and innovate new ideas
Carry out the rigging of props and vehicles, support animation and game play design requirements
Work with graphics engineers to innovate and setup new shaders, lighting & vfx techniques as needed
Set-up art asset standards and tools to monitor performance requirements, provide artists with feedback
Stay up to date on current industry trends, tools and techniques
Participate in creation of technology roadmaps and deliverables
Optimise content for memory and performance while maintaining artistic quality
Create & maintain of technical documentation, providing artist training as needed


For this role, you will need...

At least 5 years experience as a Technical Artist in console game development, ideally Unreal Engine experience
The ability to demonstrate experience in scripting pipeline tools, added experience with UE4 blueprints preferred
Experience in rigging props and vehicles for animation, character rigging a plus
Excellent knowledge of industry content tools including Maya and Photoshop. Experience working with Houdini, Blender, Substance is a plus.
Good understanding of Python and one of the following languages: PyMel, MaxScript, C#. C++ is an advantage
Relevant experience with PBR materials, HDR, shaders and lighting related tech
To enjoy being proactive, providing ideas for solutions and interested in taking on new challenges
Strong communications skills
Be passionate about making games


Just some of the benefits of working with Stellar Entertainment include...

International AAA game projects
Access to cutting-edge hardware
Employee Assistance Programme (mental health, financial and wellbeing advice)
Flexible/hybrid working
Great holiday benefits including Christmas Shutdown
Discretionary bonus scheme
Private Healthcare Plan including dental and optical support
Pension Plan
Life Assurance
Regular Team Incentives and Social Events

Interested? Want to know more?

Get in touch with Liam at +44 (0)1709 834 777 liam.hollinshead@aswift.com now!