Back to jobs
Senior Technical Project Manager (Remote) - Munich, DE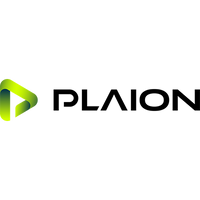 Posted

29 June 2022

Salary

Negotiable

Location

Munich

Job type

Permanent

Discipline

Production

Reference

17582

Contact Name

Connor Green
Job description
Senior Technical Project Manager (Remote)
Koch Media - Munich, DE
Koch Media are actively seeking a talented and experienced Senior Technical Project Manager for enterprise development to oversee and manage a wide variety of software projects (e.g. CRM: Customer Data Platform and Marketing module rollout) from initiation throughout release, maintenance and transition.

Koch Media is an international media company with more than 2000 employees worldwide. As a leading and independent producer and marketer of digital entertainment products in Europe and the USA, their business areas include the production of films and games, the purchase and sale of film license rights, the distribution of digital media products and games publishing under the Deep Silver label.

In this role. you will have the chance to collaborate with internal as well as external software development teams, and stakeholders across different departments throughout the organisation.


In this role, you will...

Collaborate with Business Analysts to translate project requirements into tangible deliverables
Manage projects with top-down oversight throughout the entire execution to ensure success as defined by adherence to their respective requirements and delivered within the established constraints of scope, budget, quality and time
Develop comprehensive project roadmaps that merge stakeholders' and technical requirements with company's strategic objectives, regulatory and industry standards, and manage internal- and external resources during all project phases, from initiation throughout to release, maintenance and transition
Monitor project progress continuously and provide detailed dashboards to track performance KPIs (e.g. team velocity, feature burndown charts, etc) and status reports on measurable items, such as milestones and deliverables to relevant stakeholders
Communicate proactively with all involved project team members to provide encouragement, identify problems, create solutions, and implement efficiency improvements
Analyse economics of project plans and provide actionable feedback relating to cost benefit, earned value measurement and return-on-investment standards
Perform integrated change control, by reviewing any proposed modifications to project baselines, including the analysis of the change and its impact on the project, as well as meeting with relevant key stakeholders to discuss said impact ahead of the approval
Conduct continuous risk analysis throughout the project, capturing the respective mitigations and contingencies strategies, as well as performing both quantitative and qualitative risk analysis where required
Schedule the team in collaboration with the Engineering Manager, prioritising deliverables according to their assigned business value provided by key stakeholders and business analysts; as well as aligned with the both the business and project objectives
Oversee and manage procurement activities, including the acquisition of resources and materials as needed before and during the project, as well as negotiating price and agreement conditions with vendors
Collaborate with the organisation's legal team in regards to tailoring procurement contracts and agreements to the needs of the project
Proactively engage stakeholders to measure project satisfaction throughout the project life cycle and ensure the needs and requirements of key stakeholders are tracked and met accordingly
Report regularly to the Lead Project Manager the status of the project, including risks or impediments, as well as a team assessment in regards to morale and performance
Anticipate details of future projects by regularly communicating with key stakeholders and the organisation's steering committee and staying informed of relevant trends and industry news


For this role, you will need...

A Bachelor's degree in engineering, computer science, project management or related field, or equivalent work experience
Experience in leading software development teams
A history in working in an agile/adaptive project management framework
Excellent problem-solving skills
Excellent communication abilities in English, both written and verbal
Emotional intelligence
Experienced in conflict resolution
Minimum 3 years management experience in the IT field, including development work and interactions with stakeholders
Experienced in leading software projects in an Enterprise Landscape of departments (Customer Support, Sales, marketing, product development, etc), technologies (Java Enterprise, .Net, etc.) and platforms (CRM, Customer Support, B2C, B2B, etc.)
Proficiency in using various scheduling tools (e.g. MS Project, MS Excel, Jira)
Familiarity with MS Office Applications (e.g. MS Word, MS Excel, etc.)
Bonus points if you have...
CAPM or PMP Certification
A background in scheduling software development teams with Jira


Just some of the benefits of working with Koch Media include...

Partnership-oriented working atmosphere in a modern and broad-based media company
A diverse and inclusive working environment
Fully remote opportunity to allow for a sustainable and healthy work-life balance
Competitive Salary
Wide range of training and development opportunities
Opportunities to participate in team building events that may include travelling to the Headquarters in Munich, Germany or other locations


Koch Media know how valuable your problem-solving and leadership skills are to their company's success, and offer an exceptional salary and benefits package commensurate with the responsibilities of the position.


If you are ready to steer projects to success, get in touch with connor.green@aswift.com, or call +44 (0)1709 834 777 now!