Back to jobs
Senior UI Technical Designer (UK Remote)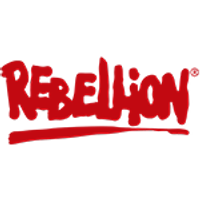 Job description
Rebellion are currently on the lookout for a Senior UI Technical Designer to join a team where you can make a real impact on a new project they're working on. Rebellion have been established for 30+ years and operate throughout numerous UK locations.
Your job will be to set up a new project, create the core UI systems for projects and work with UI designers and UI artists to overcome complex, interesting UI challenges. Another key part of the role is around mentoring and skills development across the UI team. but also to shape its future, helping to build best practices and define better ways to build their projects going forward!
Your responsibilities…
Implement efficient, complex, and beautiful UI, whilst influencing features and working with multiple disciplines with varied experience
Learn and adapt to a new engine, whilst building best practices and defining better ways to lead projects going forward
Be the point of contact in a visual scripting toolset, creating core UI systems for an unannounced project
Build components that can be used by the rest of the UI team to implement complex UI designs
Implement the most complex UI features yourself, adding your own ideas to help drive toward quality
Work with technical artists and tools programmers to actively improve the toolset for the UI team
Mentor and support UI designers, artists, and technical designers
The skills and experience you'll bring to the role…
5+ years industry experience, with technical UI experience on one or more console or PC titles
Experience implementing responsive layouts
Prior experience using node-based visual scripting editors
Experience profiling and optimising to improve runtime performance
Previous experience planning, implementing and sharing core UI elements for use by other UI designers
Rebellion they are proud of their open, friendly, and creative atmosphere. They love what they do, and they have fun doing it! As a big indie developer, they have complete creative freedom over their titles which allows them to work on a massive variety of projects across all the major platforms.