Back to jobs
Senior VFX Artist (Remote)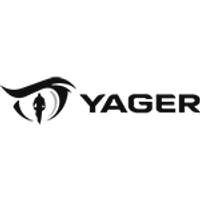 Job description
We are currently working with YAGER as they seek a talented and experienced Senior VFX Artist to work with them. Join them in the challenge of being a driving force in Visual Effects and pushing the boundaries of technology and creativity to deliver an amazing player experience. 
As a Senior VFX Artist, you will deliver meaningful, satisfying and maintainable visual effects by close collaboration with art, design, audio and engineering to work towards a shared project goal.
The skills and experience you'll bring to the role…
Excellent proficiency and routine with Unreal Engine
Have worked on at least one game (pre-production to launch) in a VFX position 
Ability to create all art required for final in-engine real-time visual effects 
Able to implement VFX work into existing game systems 
Strong eye for timing, colors, shapes and values 
Ability to handle and prioritize multiple tasks and meet deadlines 
Good communication skills across multiple disciplines; ability to work autonomously, yet collaborate productively in a team environment 
Ability to communicate effectively in English, both verbal and written
Bonus points if you have…
Experience with fluid sims, fracturing etc. 
Experience with Houdini  
Experience with EmberGen  
Perks and benefits include…
Relocation Assistance
Mental & Physical Health Support
Learning and Development
Gym Membership
Pet Friendly
YAGER are the developers of the successful 'The Cycle' series based in Berlin, Germany. Founded in 1999 by 5 enthusiastic gamers, they combine long-term experience with a resilient and innovative spirit. They are passionate about creating online action games with rich worlds, focused on social emergent gameplay.