Back to jobs
Technical Animator - London, UK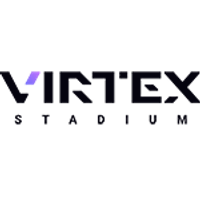 Job description
Technical Animator (Remote Options)
Virtex VR - London, UK


Virtex are looking for a Technical Animator to join their growing Art team for their Virtex Stadium! Working very closely with their Art and development teams, you'll use control rig & animation blueprint systems in Unreal Engine to define what real-time, dynamic animation looks like in Virtex Stadium.

The day-to-day will involve creating the tools and pipelines needed to deliver best in class runtime animation for both users and events as well as assisting in development and maintenance of a variety of real-time animation systems using a wide range of inputs including VR, motion capture, live animation.

This is a perfect role for someone looking to get hands on with the next generation of live, dynamic animation systems in real-time and using them to ship real products.

As big fans of Esports, Virtex began to envision virtual stadiums and a 3D viewing experience a long time ago! With the Virtex Stadium application launching on PC and VR in 2021, they want to make that dream a reality by allowing Esports fans to view gameplay live in 3D, in the centre of a virtual stadium. Partnering with the wider Esports ecosystem (incl. publishers, leagues, teams), they are working towards building the virtual home of Esports.



Your role and responsibilities will include...
Creating re-usable and bespoke rigs and skin data
Developing dynamic animation systems for both players and talent (events) that can handle a variety on inputs (ranging from VR to Mocap)
Identifying bottlenecks in the animation pipeline and help resolve them with robust technical implementations
Working with the Animation, Engineering, and Technical Art departments to ensure all dependencies are met
Contributing and improving cross-engine animation retargeting solution (real-time)


The skills and experience you'll need...

5+ years of professional development as a animator or equivalent role
Expertise in Unreal Engine
Rigging/technical animation background in Games or VFX/Feature Film.
Working knowledge of Control Rig, Animation Blueprints, State Machines & other Unreal animation workflows
A keen eye for proper form and deformation throughout wide ranges of movements


Bonus points if you have...

Strong proactive problem-solving attitude and the ability to work with minimal supervision
Experience with gameplay technical animation – such as state machines, cloth, physics and ragdoll setups
A history building rigs in Blender
Previous work with novel avatar standards such as VRM, ReadyPlayerMe & VRChat
Programming knowledge such as C++/Blender API & Plugin Writing
Passion for Esports, VR or live events
Familiar with Unreal Engine Virtual Production tools and pipeline
Keen interest for Virtual Personas such as Vtubers


Just some of the benefits of working with Virtex VR include...

The ability to work fully remotely (limited to UK and European time zones to facilitate collaboration)
Relocation support to UK incl. budget if you are interested in moving to London and working from the studio/office
The latest VR equipment for all team members
Stock Options depending on your previous experience
Play Fund to support you exploring games and other social apps
Workplace pension scheme for UK residents


Virtex VR are a registered UK Visa Sponsor.

Interested? Want to know more?
Contact Liam at liam.hollinshead@aswift.com or call 01709834777