Back to jobs
Technical Artist (Hybrid)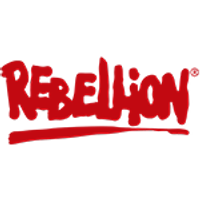 Job description
We are on the lookout for a talented Technical Artist to join Rebellion's team to help on a variety of new projects they have in the works, including a strategic shooter, a post-apocalyptic survival action game, and a dark Sci-Fi shooter.
Your role as a Technical Artist will be to research and create solutions to support the art asset pipeline, as well as participating in the creation of technical art features and implementing these within their proprietary engine. You'll work with artists and programmers to create 3D art and bring it to life in the engine, review creative processes, and identify opportunities for improvements to ensure their games are progressive and in line with the direction of industry standards.
Your responsibilities…
Maintain and improve existing art workflows and practices
Identify inefficiencies in the art creation workflows and propose solutions
Design and implement new pipeline and optimisation tools to aide content creation
Guide artists in learning new and best practices in content creation and optimisation
Author and improve technical documentation and tutorials around their tools
Identify assets and areas for optimisation through performance profiling.
The skills and experience you'll bring to the role…
Strong understanding of art creation workflows
Sound understanding of art fundamentals, such as composition
Good experience within Maya, Blender, or 3DS Max
Solid understanding of runtime performance costs and how to optimise content
It's a bonus if you have…
Knowledge of procedural content creation packages 
Experience with photogrammetry
Previous experience with Adobe Substance Automation Toolkit 
For 30 years Rebellion have been creating incredible video games at their multiple studios, but they're more than just games. They have their own film and mo-cap studio, create board games, publish books, and through 2000AD, publish comics and graphic novels such as the amazing Judge Dredd.
They operate across multiple UK locations, with studios based in Oxford, Warwick, Liverpool, and Wakefield. Work-life balance is important to Rebellion, and they want everyone at to work in the way that works best for them.