Back to jobs
Technical Artist (UK Remote)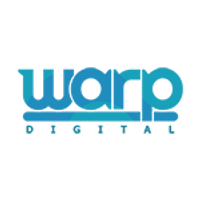 Job description
Warp Digital are very excited to be working on a variety of titles and are looking for a Technical Artist to help them achieve their goals on an exciting co-development project. You will work closely other members of the team to develop this title on next-generation platforms.
Your responsibilities…
Refine pipelines with tools and scripts to improve efficiency
Liaise with other team members to schedule and complete tasks to a high quality
Work closely with development and project teams to ensure efficient art pipelines and optimised games
Recommend and implement ways to improve visual quality
Assist with content creation for game development and assist with quality control of all products
The skills and experience you'll bring to the role…
2+ years working in a similar role, with one or more shipped Unreal Engine titles
Portfolio that demonstrates experience with key areas associated to technical art
Ability to proactively troubleshoot problems and develop appropriate solutions
Excellent knowledge of real time rendering techniques and PBR material workflows
Expert knowledge of various industry standard DCC software packages, including 3Ds Max, Maya, Blender, Photoshop, and Substance Suite
Demonstrated experience identifying and driving performance goals and optimisations for open world development on consoles and PCs
Strong communication skills and drive to deliver consistently on time, acting as a bridge and balancing the needs between game design, art and programming
Drive for documenting various tools and workflows
It's a bonus if you have…
Working knowledge of 3d/vector math
Production experience with UE5 Lighting, Particles, and Post-Process effects
High levels of aesthetic attention to detail
Working knowledge of a scripting language, such as Python, C++, HLSL, MAXScript, or MEL
Some experience working with Houdini procedural pipeline techniques
Ability to rapidly prototype and ability to investigate other options and ideas
Perks and benefits include...
Annual salary review
Company pension
Private health care
Free Udemy courses at any experience level
Regular social events and wrap parties