Back to jobs
UI Artist (Remote)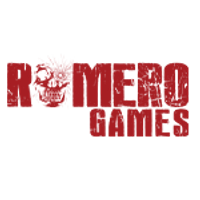 Job description
Romero Games are looking for a UI Artist to join their team as they develop John Romero's next First Person Shooter in partnership with a major publisher!
As a UI Artist at Romero Games, you'll be joining a thriving independent development studio and working on a high-profile title that will be played by millions of gamers worldwide.
You'll use your keen eye for detail to create attractive and dynamic UI in Unreal Engine, both static and animated, as you play an important part in a small team helping to bring the game's UI vision to life.
Your responsibilities…
Design and create vibrant UI elements to help guide the player through the game
Enhance usability and the user experience
Work closely with the design and tech team to ensure all levels of accessibility features are fully catered for
Create visually stunning static and animated UI elements
Work closely with Art Lead/Director and Designers to create and work to visual guidelines to reinforce and support the overall game vision
Ability to think beyond the Unreal Engine's UMG system
The skills and experience you'll bring to the role...
3 years of professional experience in the games industry in a UI role
At least one professionally shipped title
A portfolio showing your high-quality UI that has taken a game to the next level
Highly proficient in Unreal (preferably UE5), and Adobe Suite
Proficient in the use of UI/UX prototyping tools, such as Proto.io, Sketch, Adobe Xd
Full understanding of game workflows and pipelines
A desire to learn new techniques and technologies
Excellent communication and organisational skills
Experience with version control systems like Perforce
Perks and benefits…
Everyone at Romero Games benefits from ownership in the company with every permanent full-time employee given a stake
25 days annual leave, plus 10 public holidays. Annual leave increases after 5 and 10 years' service
Remote, hybrid and flexible working hours
Premium health benefits, plus extended healthcare coverage
Fertility leave for employees undergoing IVF, surrogacy, or other forms of fertility treatment
Relocation assistance, flexible start dates, reimbursement and help finding housing
Menopausal leave for appointments or recovery days
Compassionate or bereavement leave
Parental leave and support
Professional development, world-class workshops on accessibility, diversity, design from international experts
Sabbatical, after 5 years, option to take unpaid time for personal projects with 20% of your pay covered
Team social events and activities
Monthly insider expert seminars with renowned creators such as John Carmack, Rhianna Pratchett (Tomb Raider), Warren Spector (Deus Ex), David Brevik (Diablo), Harvey Smith (Dishonored), Josh Sawyer (Pillars of Eternity), and more!
This position is open to remote work, and relocation to the studio in Galway, Ireland is also possible.