Back to jobs
UI Artist (Remote Options) - Edinburgh, UK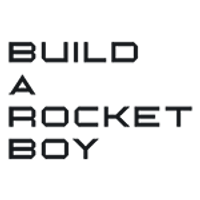 Job description
UI Artist (Remote Options)

Build a Rocket Boy - Edinburgh, UK


Build a Rocket Boy are on the lookout for a UI Artist to join their team! As Build A Rocket Boy's new UI Artist, you will work closely with the UI Art team, Programmers, and Designers to create high-quality adaptable UI vital to their game. You will be a valuable part of the project, helping to define the core interface experience including, visual development, usability, and accessibility.

Build A Rocket Boy is developing EVERYWHERE; an experience with a breadth of unimaginable gameplay adventure. They are a mix of industry leading veterans whose credits include some of the best selling and most loved games of all time. They're a creative digital entertainment studio with an open and progressive methodology, dedicated to delivering games of the highest calibre possible.

Right now is a great time to join the studio as Build a Rocket Boy approach a pivotal time growing their UI team and defining their pipeline. You will have the opportunity to have a noticeable impact on their high-quality, ground-breaking game!


As a UI Artist, you will...

Build world-class functional UI working closely with game designers, UI Artists, and Programmers
Implement UI widgets and systems in Unreal Engine UMG UI Designer
Ensure UI correctly adapts to various screen shapes and resolutions with appropriate anchoring and scaling
Build upon existing and new wireframes for review and approval
Work with UI programmers to implement and optimise runtime UI
Collaborate with UI artists and designers to realise and polish player experiences
Document UI/UX pipelines and workflows


For this role, you'll need...

2+ years professional experience working in a similar capacity within the games industry
In-depth knowledge of UI and UX principles
Experience using Adobe suite
Familiarity with UI software architecture patterns (e.g. MVVM)
Hands on experience with Unreal Engine UMG UI Designer or other game UI systems (Unity UI etc)
Proficiency with Source Control software, preferably Perforce
Working knowledge of wireframing tools and digital content creation tools used for UI
Meticulous attention to detail
Strong communication skills with the capability to successfully work across multiple teams
A positive collaborative and professional working attitude
Fluency in English, both written and verbal


Interested? Want to know more?

Get in touch with Liam on +44 (0)1709 834 777 or email liam.hollinshead@aswift.com now!