Back to jobs
Art Director (Remote)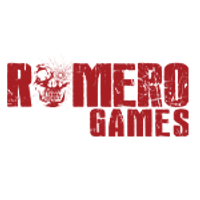 Job description
Romero Games are on the look out for an Art Director to join the studio as they develop John Romero's next First Person Shooter in partnership with a major publisher.

This is an unprecedented opportunity to join a thriving independent development studio and work on a high-profile title that will be played by millions.

As the Art Director, you will help them create unique visual worlds and experiences for players on PC and consoles. They are looking for an individual with experience, vision, and passion for creating cutting edge games. You will play a key role in leading a team where developers are encouraged to make an impact and contribute on multiple levels to the games they make.

Your responsibilities…
Manage, develop, and mentor a multifaceted art team with specialities in concept, environment, characters, animation, and user interface
Establish, develop, and maintain the visual direction and quality for their games
Collaborate with design, programming, and production
Work with the art team to create efficient and performant pipelines and workflows
Inspire and motivate the art team through clear and concise constructive critiques
Create and maintain the brand and style guides
Communicate with publishers and marketing teams as needed to ensure their products are represented in well visually
Understand technical restraints while seeking out innovative solutions
Collaborate with fellow artists, team leads, and their engineering and design departments to produce the highest quality game assets
The skills and experience you'll bring to the role…
10+ years of professional experience in the games industry producing game art, with 3 or more years of experience as an Art Director or Art Lead
Proven ability to concept a unique visual style and language for a new IP
Track record of leading a AAA team in a production environment
Comfortable working as part of an open, transparent development environment
Excellent communication and organisational skills
Portfolio reflecting high-quality game art
Full understanding of game contemporary development workflows and pipelines
Working knowledge in 3DS Max, Maya, Blender, and Zbrush
Proficient in Photoshop
Desire to learn new techniques and technologies
Desirable but not essential…
Experience with various styles of art direction
Experience with Unreal or Unity
Drawing and painting skills to help convey ideas
Ability to work onsite in Galway, Ireland
Perks and benefits include...
Relocation assistance
Company ownership, each employee is given a stake in the company
Flexible working hours
Premium health benefits
Fertility and maternity leave
Compassionate and bereavement leave
Regular social events and activities both online and IRL
Cycle to work programme
Romero Games also includes a sabbatical where at 5+ years, should you choose to take unpaid time for a personal project, they will cover 20% of your pay provided that it is in your area of interest.

Romero Games are looking for EU residency candidates, however they are open to remote work for the right candidate.

Please prepare a portfolio of work and provide accompanying information on the work done for the portfolio projects.