Back to jobs
Game Director (Hybrid Options)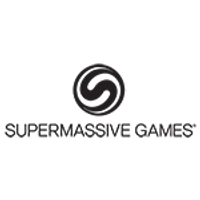 Job description
Supermassive Games are seeking a Game Director to play a key role on their all new exciting project!

Supermassive Games are a BAFTA winning game studio who develop innovative storytelling titles. With a number of successful titles under their belt, Supermassive are best known for their critically acclaimed hits such as Until Dawn and their recent release, The Quarry.

This game director role will be pivotal in this new project, as you will be key in design concepts, creating the games visions and be the standard of excellence across all areas.
As such, you will collaborate with the Executive Producer, and other senior team members, to develop both a game and a team development to achieve an outstanding product. As an advocate for the narrative and game experience, you will be expected to pursue quality relentlessly, and attempt to achieve it in every aspect of the game.
Your responsibilities:
Support the team through-out development so that ensure that the project vision is reflected in all stages of design and implementation of art, animation, audio, game mechanics, play systems, user controls, narrative, and player experience
Encourage the team to contribute ideas, building and maintaining a team culture that is based around trust, innovation, iteration, learning, collaboration and sharing
Enable the team to consistently perform at their best by providing clear, precise direction with sufficient flexibility for individual creativity
While primarily responsible for the creative vision and quality, you will be partnered with an Executive Producer, and that partnership will be responsible for achieving the vision on time and to budget
The skills and experience you'll bring to the role…
Several years of experience working with multiple game technologies, engines, and tools whilst having a deep understanding of the challenges and opportunities each offers
Pragmatic and able to evaluate process and individual team members strengths, with the ability to adapt, collaborate, and work constructively in solving problems across multiple disciplines
Previous experience navigating the compromise between achieving the product-vision smoothly, and achieving other important project goal to see your project through to successful completion.
Ability to embrace and overcome unique design challenges and help others to do the same, always responding calmly and constructively to shifting priorities, demands and timelines
Expertise in the tools and techniques used to build games
Experience of working on a game, film or tv series narrative such as character biography, relationships, character arcs, and plot key beats
The ability to direct teams in the use of best practices to create robust and well-structured content
It's a bonus if you…
Have a desire to develop further in their understanding of the games that Supermassive make
Are ambitious for the next step in their career in direction in game development
Demonstrate an understanding of approaches and techniques used to create world-class entertainment products other than games
Have experience of contributing to PR for a game or company through press interviews or representation at public or industry events
Perks and benefits include…
Pension and life assurance
25 days annual leave
Social events including the famously large summer party
Supermassive make big games with small teams and pride themselves on their supportive, inclusive, and friendly culture where work-life balance is both respected and protected. The studio celebrates and nurtures their team members and seeks to constantly improve tools and workflows so they can focus on creativity, further supported by fast decision-making to allow good ideas to flourish.