Back to jobs
Junior VFX Artist (Remote Options)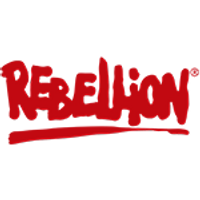 Job description
Aardvark Swift are supporting Rebellion in their search for a Junior VFX Artist to join their growing VFX team, and work across all their projects currently under development.
The VFX team is responsible for all visual effects developed in Rebellion's games. Not only particle effects, but screen post effects, material effects, mesh destruction effects and UI effects developed in Rebellions propriety engine Asura.
Being part of the Rebellion's incredibly talented VFX team means you will also gain invaluable knowledge and be mentored by colleagues with years of industry experience, resulting in you becoming a key part of the VFX team, producing good real-time VFX on time and to budget.
Your responsibilities will be…
With guidance, create design and implement real-time particle effects using both static and animating 2D/3D elements
Ensure the technical and artistic quality of the project by collaborating with Technical Artists and Senior Artists and make changes when necessary
Implement and incorporate feedback from Producer and Leads into work
Assist with optimisation and debugging to fix the issues raised by testers
Fully realise a space with the assets available to tell an interesting and varied story
Reference game design documents to develop an understanding of the environments, objectives, atmospheres, story, and style of the project
Develop an understanding of project tools and their functions, the project file classification system, and the process of updating engine data
The skills and experience you'll bring to the role…
Good knowledge of industry software, 3D Studio Max, Maya, Blender, Zbrush or Mudbox, Photoshop or similar 2D package, pyroFX or JangaFX's EmberGen
Able to translate concept and reference artwork into real-time particle effects
Basic knowledge of production pipelines
Able to apply an understanding of the games industry to improve effectiveness of work
Able to respond and adapt to changing circumstances
Able to give and gather information to effectively communicate information
Applications for this role will require a supporting portfolio.
For 30 years Rebellion been creating incredible video games, but Rebellion is more than just games. They have their own film and mo-cap studio too and they create board games, publish books, and through 2000AD, publish comics and graphic novels like the amazing Judge Dredd!
Rebellion operates across multiple UK locations, with studios based in Oxford, Warwick, Liverpool, and Wakefield. Work-life balance is important to them, and they want everyone at Rebellion to work in the way that works best for them. So, if you are based in the UK, they are always open to discussing how they can support remote and/or hybrid working options.