Back to jobs
Lead Technical Animator (Remote Options)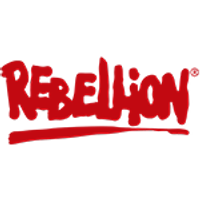 Job description
Rebellion are on the lookout for a Lead Technical Animator to join and lead the animation team producing high-quality animation solutions for a mixture of unannounced projects.
This role would suit an existing Lead Technical Animator looking for a new challenge or a Senior Technical Animator wanting to take the next step in their career, moving to a role where you will be a mentor and role model for the Technical Animation team as well as working to maintain morale and create an atmosphere of creativity and enthusiasm within the team.
As the Lead Technical Animator, you will research new technologies, innovations, and processes to improve Rebellion's technical animation solutions.
You'll lead a team of Technical Animators to reach their full potential and ensure the creation of high-quality character, body, and facial rigs.
You will collaborate with Animation Directors, Lead Animators, Designers, Programmers, and Producers to balance creative vision with production realities, as well as verify the quality of the animation pipeline and make improvements where necessary to fit technical constraints, and artistic direction.
Your responsibilities will be…
Lead a team of Technical Animators with best practice people management techniques
Work with PBR pipeline and advance game engine tools
Research new technologies, innovations and create tools to advance animation efficiency
Create or supervise the creation of high-quality character, body, and facial rigs with attention to the latest practices in facial animation techniques
Create documentation for any newly conceived processes
Lead the Research and Development process
The skills and experience you'll bring to the role…
Able to create retargeting and batching tools to deal with a large amount of data
Experience creating Facial Tools, Facial Mocap
Knowledge of Pose Space deformations
Advanced knowledge of Matrices, Vector Math, and Linear algebra
Extensive knowledge of C++, Writing and compiling Plugins for Maya
Well versed with Maya API [C++ and Python], and MotionBuilder API
Knowledge of anatomy and body mechanics
Expert knowledge of 3D software such as Maya and MotionBuilder with a technical focus on rigging and skinning
Expert knowledge of the video game development process and production pipelines
Extensive knowledge of writing tools with MEL/Python/PyMe and PyQt For GUI
Perks and benefits include…
26 days holiday and public holidays (increasing with service)
Private Medical Insurance, Healthcare Cash Plan, including Dental and Vision
Life Assurance, Income Protection and Critical Illness Cover
Enhanced Family Leave
Interest Free, Tax-Free loans
Enhanced Pension Scheme
EAP a range of Mental Health and Wellbeing Support
Plus loads more… including a wide range of discounts, freebies, and social events
For 30 years Rebellion have been creating incredible video games; they also have their own film and mo-cap studio, they create board games, publish books, and through 2000AD, publish comics and graphic novels such as the amazing Judge Dredd.
Rebellion have multiple UK locations, with studios based in Oxford, Warwick, Liverpool, and Wakefield. Work-life balance is important to Rebellion, and they want everyone in their teams to work in the way that works best for them, so if you are based in the UK, they can offer you full remote opportunities.