Back to jobs
Lead Technical Animator (Remote Options) - Edinburgh, UK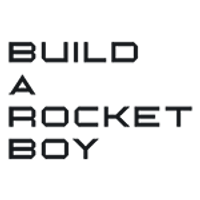 Job description
Lead Technical Animator (Remote Options)
Build A Rocket Boy - Edinburgh, UK


Build A Rocket Boy are on the lookout for a Lead Technical Animator to join their team! As their new Lead Technical Animator you will play a significant role in building their ambitious ground breaking game. You will be the bridge between Animation, Code and Design to develop and maintain Animation systems that will ultimately benefit and enhance the animation quality of their game. Build A Rocket Boy are looking for a true leader; an individual with a passion for the creative and technical aspects of game animation, someone who likes problem solving with a creative technical mindset.

Build A Rocket Boy are an iterative development studio, and you will be working on a fluid environment with competing demands. They believe the best games are made by diverse teams, and they welcome and encourage applicants from all backgrounds.


For this role, you will need...

Collaborate with Animation, Code and Design to achieve the look and feel of the desired animations style in-game
Offer constructive feedback to the team's work routinely
Create and maintain documentation for internal and external use
Proactively create and enhance animation systems to balance the performance and behaviour requirements for the game
Prioritise, plan, and manage the time of assigned tasks with minimal oversight
Help define the technical direction and develop innovative solutions for difficult animation problems
Coach and mentor members of the animation team and maintain a high-quality relationship with other departments
Escalate priority matters in a timely and professional manner


For this role, you will need...

Previous experience in games development, preferably with at least 1 AAA title under your belt as a Lead Technical Animator or 2/3 as an intermediate with involvement in technical animation
A specialisation with Unreal Engine
Thorough knowledge of animation graphs, blend trees and state machines implementation and maintenance
Understanding and knowledge of procedural runtime animation solutions such as IK/retargeting/ragdoll
Understanding and implementation of procedural animation systems to reduce workload and improve believability/readability of characters in-game
Strong knowledge of Maya and Motion Builder
Knowledgeable of current and emerging animation technologies in animation
Comprehensive understanding of animation principles and the processes involved in creating them
Scripting/programming languages such as Python/C++/C#/Blueprints experience is desirable


Build A Rocket Boy is developing EVERYWHERE; an experience with a breadth of unimaginable gameplay adventure.

Build A Rocket Boy are a mix of industry leading veterans whose credits include some of the best selling and most loved games of all time. They're a creative digital entertainment studio with an open and progressive methodology, dedicated to delivering games of the highest calibre possible.

If you want to feel comfortable, inspired, and appreciated in your work pursuits then come join Build A Rocket Boy. They have offices in Edinburgh, Budapest and consider WFH candidates.


Interested? Want to know more?

Get in touch with Liam at +44 (0)1709 834 777 or email liam.hollinshead@aswift.com now!