Back to jobs
Lead VFX Artist (Hybrid)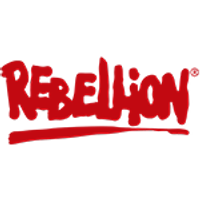 Job description
We're working with Rebellion to find a Lead VFX Artist to join their growing VFX Team. This role is ideal for an experienced Senior Artist looking to step up into a lead role or a current lead that's seeking a new opportunity where they can make a real impact.
As a Lead VFX Artist, you'll be working closely with the VFX Director to create industry beating VFX and the specific processes to make them come to life on an as yet unannounced and new adrenaline fuelled AAA sci-fi shooter IP.
This role is suited to someone who understands the full understanding of the full VFX process and is high on perfection. This is not only in particle effects, but screen post effects, mesh affects, material effects and UI effects developed in Rebellions proprietary engine "Asura".
Your responsibilities…
Keep team focus, promote growth, help development, and be a great example to your team
Sell the visual direction of the game through creating a set of key VFX concepts
Clearly document and guide your team through the set VFX benchmark assets
Be instrumental in the building of a solid template library of assets that can be utilised through the dev team
The skills and experience you'll bring to the role…
Strong background in VFX, proven experience of providing leadership to team members
Expert knowledge of 3d software such as 3D Studio Max, Maya and Blender
Prior experience with simulation software such as EmberGen, Houdini, and Cinema4d
Knowledge of the video game development process
Previous experience of VFX tools such as Unreal, Unity, or proprietary
Solid understanding of real-world pyrotechnics and other natures and how they interact with each other
Expert in the craft of creating real time VFX assets as well as an expert understanding of VFX shaders and relevant maps created for them
Perks and benefits include…
Private medical insurance, healthcare cash plan (including dental and vision)
Life assurance, income protection, and critical illness cover
Enhanced family leave
Enhanced pension scheme
Employee Assistance Programme, mental health, and wellbeing support
26 days holiday and bank holidays (increasing with services)
Rebellion are proud of their open, friendly, and creative atmosphere. They love what they do, and they have fun doing it! As a big indie developer, they have complete creative freedom over their titles which allows them to work on a massive variety of projects across all the major platforms.