Back to jobs
Principal Designer (Remote Options)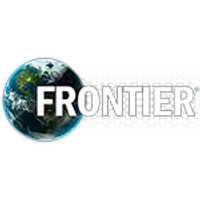 Job description
Aardvark Swift are supporting Frontier Developments for a Principal Designer to work on their serial successes of the Planet Series.

They are continuing to grow their team to support their existing portfolio and an exciting and ambitious future roadmap, which includes the development of both own-IP titles and licensed-IP titles.

As a Principal Designer, you will be a core pillar of the design team, supporting and collaborating with the Lead Designer and able to pick up their work where and when needed. You will be in charge of successfully translating the holistic game vision set by the Leads and Game Director into compelling experiences. You will lead your assigned areas by example, get hands-on, mentor other design team members, and guide and support them in output, skills development, and process.

Your responsibilities will include...
Design – Involved at every stage of a project, happy to be hands-on, helping set the benchmark for quality and good working practice.
Communicate and Champion – Ensure that the game design, especially the areas you are in charge of, is clearly communicated and fully understood across all disciplines. Ensure that feedback is assessed and acted on where appropriate.
Deliver – Deliver your own work alongside reviewing other designers' work and ensuring other departments have met design needs and compromise where needed. Help define milestones, manage risks, delegate effectively and support staffing strategies to ensure quality and mitigate risk.
Enrich – Support an environment where team members are encouraged to grow, develop, and work cohesively.
Reporting – Report progress and risks and offering insights into opportunities and improvements to the Lead Designer.
The skills and experience you'll bring to the role...
Significant games industry experience. Preferably full development lifecycles on multiple AAA game titles, ideally in the management and strategy genres but this isn't essential.
Confident in communicating across the game team and to wider stakeholders
Direct experience in designing and delivering game features and assets using current industry-standard tools or equivalent proprietary software
Experience in team building, management and mentoring with strong interpersonal skills
Experienced at scheduling, estimating and prioritising work
Established in 1994, Frontier have a long and continued successful history of producing AAA games, that provide the most satisfying gaming experiences. Based in the the beautiful city of Cambridge, they have state of the art, world leading facilities with an ever growing and developing team of 750.