Back to jobs
Senior Animator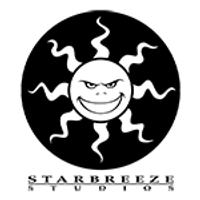 Job description
Starbreeze are looking for a skilled and experienced Senior Animator who will be responsible for the creation of immersive animations for both in-game animations and cinematic scenes.

This is your chance to work on the next instalment of a huge action-packed co-op shooter IP! With a huge global following, and rave reviews for previous titles in the series, you couldn't pick a more exciting project to work on. You will be joining at the R&D stage, getting the chance to really influence the game's animation pipeline, style, and direction.

As a Senior Animator, you should already have experience in game development from project start to finish, and will have a few released titles under your belt. You will be comfortable communicating your thoughts and feedback to technical departments and will have the confidence to notice needs for development within the animation pipeline.

You'll be familiar with industry-standard software packages such as 3DS Max or Maya, and you will ideally have familiarity with Motion Builder and mocap pipelines. You will get the chance to work on both mocap and keyframe animations within this role so knowing both methodologies will really be a benefit.

Your role and responsibilities will include...
Collaborating with production leadership to drive animation quality within the franchise, balancing performance, quality, scheduling, and technical requirements
Working with the producers and department leadership to hire, mentor, guide, and manage the growth of the animation team
Driving the evolution of the strategy for animation pipelines, establishing efficient procedures for animation and character quality that benefits the integrity of the animations across the studio
Creating compelling character performances, utilising both key-framed and motion capture techniques to complement the game design and promote the artistic vision of the game
The skills and experience you'll need to succeed...
5+ years of professional development in animation
Credits on AAA games experience as an Animator
Practical knowledge of state machines and motion trees
Bonus points if you have extensive Unreal Engine knowledge