Back to jobs
Senior Environment Artist (Remote)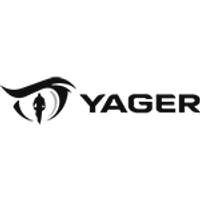 Job description
We are proudly supporting YAGER as they look to recruit a Senior Environment Artist to work with them on exciting upcoming development projects.
As Senior Environment Artist you will be expected to work independently on building well-designed scenes and levels as well as integrating assets in the engine. 

Your responsibilities…
Building well-designed levels and scenes
Integrate assets for use in the game engine
Create assets from proxy phase to final shippable quality
UV mapping and baking
Generating materials (PBR)
Collaborate with level and narrative designers to create environments which balance aesthetics with playability and technical feasibility
The skills and experience you'll bring to the role…
3+ years of experience in professional game development at a Senior level
Motivated to work within a designated artistic style, and to execute according to the overall art direction and project goals
Experience with Unreal Engine tools and workflows including materials and content optimizations
Good modelling skill using 3DSMax / Modo / Maya / ZBrush / Blender or similar
Solid knowledge of composition and shape balance
Adept propagation skills, specifically with modular asset-building sets
Ability to communicate effectively in English, both verbally and in writing
Passionate about videogames
Bonus points if you have…
Thorough understanding of shader creation
Strong understanding of architecture
Experience with procedural content creation using Houdini/Substance is plus
Perks and benefits include…
Relocation Assistance
Mental & Physical Health Support
Learning and Development
Gym Membership
Public Transport
Pet Friendly
YAGER are the developers of the successful 'The Cycle' series based in Berlin, Germany. Founded in 1999 by 5 enthusiastic gamers, they combine long-term experience with a resilient and innovative spirit. They are passionate about creating online action games with rich worlds, focused on social emergent gameplay.