Back to jobs
Senior Game Designer (Remote Options) - Edinburgh, UK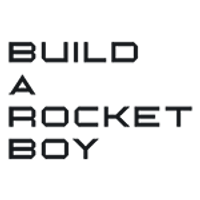 Job description
Senior Game Designer (Remote Options)

Build a Rocket Boy - Edinburgh, UK


Build a Rocket Boy Games is expanding its design team and are on the lookout for an excellent Senior Game Designer to join them at their newly refurbished office in Edinburgh!

In this role, you will be part of the gameplay team that will work with the Game Director and core design group to maintain the vision on the highly anticipated Everywhere project.

This opportunity is not to be missed, as you get to develop your skills as well as working with an incredible worldwide team on the most ambitious projects in the industry!


As a Senior Game Designer, you will be...

Working closely with the design team to conceive and detail intuitive systems and features
Maintaining a foundation of clear, concise and accessible game design documentation
Becoming a hub of knowledge for the game, for all production disciplines
Having a good attitude with regards to complex problem solving
Having the ability to analyse and evaluate information and communicate to the team
Using a Game Engine to edit data, test changes and submit files
Continually iterating, balancing, and tuning features and gameplay based on feedback from design leads, peers and playtests
For this role, you will need...
At least 5 years industry experience in a gameplay design position
A strong portfolio of projects or features you can break down and discuss
Informed communications and interpersonal skills
To be open and ready to iterate and adapt based on gameplay needs or technical challenges
To value good documentation which is descriptive and to the point
Good common sense and gameplay sense
Industry knowledge, new design methodology and emerging platforms a bonus
A passion for games and an ability to articulate that passion clearly and analytically
A positive attitude and the ability to motivate others
Data management and editing with experience Excel or similar


Build A Rocket Boy is developing EVERYWHERE; an experience with a breadth of unimaginable gameplay adventure.

They are a mix of industry leading veterans whose credits include some of the best selling and most loved games of all time. They are a creative digital entertainment studio with an open and progressive methodology, dedicated to delivering games of the highest calibre possible.

If you want to feel comfortable, inspired, and appreciated in your work pursuits then come join Build a Rocket Boy! They have offices in Edinburgh, Budapest and consider WFH candidates.


Interested? Want to know more?

Get in touch with Andrew on +44 (0)1709 834 777 now or email andrew.freedlander@aswift.com now!