Back to jobs
Senior Game Designer (UK Remote)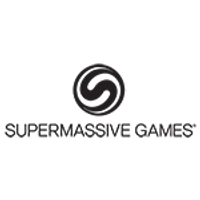 Job description
Aardvark Swift are working alongside Supermassive Games as they look to bring in a Senior Game Designer to work on an exciting new project.
Supermassive are well known for creating, immersive, tense, and narrative driven horror experiences from their fantastic, state of the art studios based in Guildford. You will play a key role in the design team and be part of both setting the quality bar and the hands-on creation of exciting action orientated moment to moment gameplay.
This role is all about creating compelling game spaces, puzzles, and flow, including developing strong gameplay motifs, exploiting player mechanics, exploring scripted and AI character systems, level design and the creation of world manipulation puzzles. All with excellent pacing and challenge using key Unreal tools!
You need to be confident around Unreal Engine and have strong skills in Blueprints and creating great level white boxes.
Your responsibilities…
Establish the quality bar across the game, in all areas of gameplay and environmental story telling
Guiding, mentoring, and developing a team of designers
Block out game play in white-box levels that define compelling gameplay spaces and locations to investigate and explore and then bring them to final quality
Translate prototypes into game ready logic and iterate them to quality
Script cinematic sequences, integrate animation data, instantiate cameras and other game elements and interactions
The skills and experience you'll bring to the role…
Experienced with Unreal and it's tools, including level building, creation of cinematic sequences and blueprints
One or more published games as a senior game designer
A collaborative approach to game making, and experience of collaborating with other disciplines to realize the best possible game play experience
The ability to balance and adjust game content based on feedback and direction
An eye for quality, be able to set a quality bar that the game design team can aspire to
A logical approach and solid problem-solving skills
Quick to adapt to proprietary software, workflows, pipelines, and tools
Non-essential but desirable…
A portfolio of game design and game play work that speaks to the role's key requirements
Worked on several published games
A passion for making games driven by stories, dark stories
Experience creating compelling puzzles and challenges
The desire to push for quality in collaboration with your team
Perks and benefits include…
Private health insurance
Pension and life assurance
Quarterly profit related bonus scheme
Regular social events including a large summer party
Work-life balance is something Supermassive both respect and protect, they encourage their developers to focus on creativity and support this with a range of constantly improving tools and workflows, supported by fast decision-making to allow good ideas to flourish.