Back to jobs
Technical Animator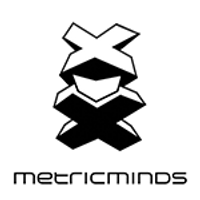 Job description
metricminds are on the lookout for a Technical Animator to join their talented team!

Can you supervise and properly handle bringing animated content (characters, face, cameras and other objects) from Motionbuilder/Maya into the Unreal Engine (Sequencer) and export them back as an animation workflow step?

Do you possess good inter-personal and communication skills, the ability to work independently and function as part of a multi-disciplinary team?

If you have a sense of initiative, originality and resourcefulness in problem solving, then we have the right challenge for you and metricminds sounds like your new home!

metricminds are looking for someone who can proactively take care of this process, anticipate technical issues, and overcome them with a great problem-solving and scripting skillset, including experience in and outside of Unreal Engine.

The skills and experience you'll need...
3+ years of professional development working with animation pipelines
Strong working history with Autodesk Motionbuilder
Proficiency with data transfers between engines and content creation tools (Maya, Motionbuilder, etc.)
Extensive knowledge and background with Python scripting for task automation and creating scripts inside content creation tools
A specialisation in Unreal Engine 4 or any professional game engine
Possess an approachable, customer-oriented demeaner
Strong communication skillset and desire to collaborate with art, design, and engineering
An active desire to work in a diverse and inclusive environment