Back to jobs
UI Artist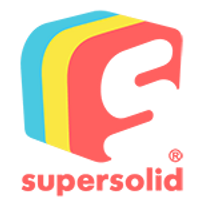 Job description
We're working with Supersolid as they look to add a versatile and skilled UI artist to their expanding art team to work across several mobile projects.
You'll join a team of experienced artists to help create, define, and drive the visual bar in live games as well as in new projects.
Supersolid are a leading mobile games studio with their base in Central London. They are a close knit and successful team that have delivered numerous much-loved games including the hugely popular Super Penguins which has amassed over 15 million downloads, and Adventure Town, which reached over 1 million downloads in its first 2 weeks!
Your responsibilities…
Work closely with Design on the creation and revision of UI/UX design and flows
Create, organise, and maintain game-ready assets
Work closely with Art Direction to establish Art Style Guides and UI Direction
Work with Programmers to ensure correct functionality and visual fidelity, as well as implement UI into game engines
Work with Stakeholders to ensure clear communication of essential information to the player
Work with lead Artists and Production to schedule your tasks
Be proactive in tracking and recording your own progress against tasks
Work in differing art styles
Create and maintain documentation on pipelines and best practice
Actively seek out feedback from Seniors and Leads
The skills and experience you'll bring to the role…
3 or more years' experience of creating UI for games
Strong Graphic Design and 2D Art Skills in Adobe Photoshop and Adobe Illustrator, with a keen eye for detail
A solid understanding and passion for F2P mobile games
Strong knowledge and understanding of Unity
Open to feedback
Proven experience creating UI from concept to final iteration
Excellent use of typography, iconography, composition, colour theory and motion graphics
Good understanding of UX design for mobile and PC
Ability to communicate and collaborate with Art, Design and Code
Knowledge of or experience designing with accessibility and multiple language support is a bonus
After Effects abilities are a bonus