Back to jobs
VFX Artist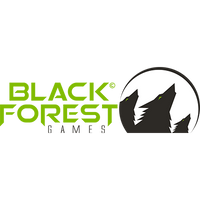 Job description
Black Forest Games are currently looking for a VFX Artist to work on their upcoming projects with Unreal Engine. They will breathe life into their games through rich, vibrant effects: weather effects, blasting explosions, magic spells, and a whole bunch of other fun stuff. The work will be done using Unreal4, also their in-house toolset and a collection of licensed tools (Max, Photoshop, effects plugins like fumefx, Afterburn and similar). The ideal candidate has a unique ability to create awesome looking effects with just a handful of assets, animated textures and some simple yet inventive methods. Experience with shaders is a plus.

Your responsibilities will include...
Visual effects creation using Unreal 4 and also in-house tools and technology (particle- and mesh-based effects)
Work on the textures for these effects using 3d party licensed tools: 3DS Max, Photoshop, Afterburn, FumeFX, Aftereffects.
Modeling and texturing of meshes for the VFX assets
Work together with Technical Art Director to ensure the highest quality and the best performance for effects
R&D for the effect pipeline – new tricks and techniques
Work on further improvements and customization of our existing effects toolset
The skills and experience you'll bring to the role...
2+ years experience as VFX artist in a studio
Experience with in-game effects creation (particles and screen effects)
Inquisitive mindset and creative approach to work: capable to create effects in a constrained environment (project specific performance requirements, amount of emitters and particles, etc.)
Being capable of 3D asset creation using Max, Photoshop, Mudbox/zBrush
Strong understanding of in-game lighting techniques and the impact they have on the VFX
Experience with Unreal 4.
Excellent communication skills & proven ability to work within a team.
Bonus points if you have...
Experience with video visual effects software particles e.g. Adobe After Effects
Keen interest in in CGI effects production
Basic programming skills (to be able to work on shaders or implement engine side effect calls)
Passion for new effect types e.g. meatball, fluid simulation, morphing effects, etc.
Willingness to invest into tools design and further development (sending your requests to Tools code team)
General CG artistic skills, such as animation, camera work, hand drawing skills.
Perks and Benefits...
Flexible working hours
Work-life balance
Additional health insurance
Fitness area in the studio
Social events
Relocation support
Free German language classes
Black Forest Games is part of the fastest growing publisher in Europe, Embracer Group, and the biggest studio of THQ Nordic Vienna. Their last release was the highly successful remake of 'Destroy All Humans!'.

Black Forest Games are based in the south of Germany, directly at the French border, they combine the creative freedom and culture of an independent studio with the financial security of a big publisher.