Back to jobs
Art Director (Hybrid)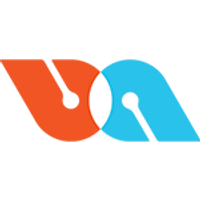 Job description
We're working with LA based Unbroken Studios as they search for an Art Director to join their team.

Unbroken are a close-knit team with proven track records of working on some of the most memorable games franchises such as Battlefield, Call of Duty, God of War, and the Arkham Series.

The heart of Unbroken's culture is creating a studio with a keen sense of community where everyone has an impact on their projects. They want people who are great developers but also great colleagues, creating a team that everyone loves to work in.

As an Art Director at the studio, you will be working with the Game Director and IP holders to set a vision and style for an exciting new multiplayer-focused project. Conceptualize and communicate your vision to the team to develop new content that players will love, whilst mentoring and developing artists across the studio.
Your responsibilities…
Develop and articulate each game's unique aesthetic vision and standards through illustration and documentation
Direct concept artists to produce inspirational key art and model sheets for environments, props, characters, creatures, and UI
Supervise, review, and steer the development of assets across multiple art teams, whilst maintaining high visual standards in close coordination with producers and other art leads
Iterate closely with design and engineering teams to ensure all visuals support gameplay needs
Interpret the needs of all development disciplines, such as design and engineering, to produce amazing final artwork
Deliver effective feedback across all art disciplines
Collaborate with the team to identify great ideas and steer them through the pipeline
Build on a culture of inclusivity, empowerment, and growth through mentoring and leadership
The skills and experience you'll bring to the role…
Strong understanding of art fundamentals, multiple art styles, anatomy, and appeal
Experience directing and supporting artists across multiple disciplines
Ability to adapt to and innovate new styles and techniques
Strong collaborative nature when partnering with the Creative Director and discipline leads
Deep understanding of art disciplines and their workflow
Strong leadership skills in order to lead a large number of people toward a singular vision
Experience with effective feedback for outsourcing and contractors
Experience working on current-gen console or PC games, with AAA title experience being a plus
Perks and benefits at Unbroken include…
Fully remote working
Dental and Vision plan
Comprehensive Medical Plan
Life Insurance
Free bike rentals
Four weeks of vacation time
Training and Development