Back to jobs
Art Director (Hybrid Options)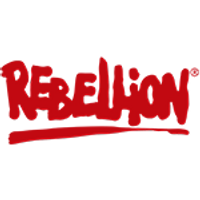 Job description
Are you an experienced Lead Artist looking to take the step up to director level or an existing Art Director looking for a new opportunity where you can make a real impact?
We're working with the industry heavyweight Rebellion as they look to add an Art Director to their growing art department to manage and mentor a large multi-talented team working on an upcoming AAA title.
You will be joining at the start of the project, giving you the opportunity to influence the visual style of this new game as you work with an experienced team with a proven record of delivering quality products.
You will be responsible for defining art styles while specifying the visual standards and being actively involved in the day-to-day art production. It is the Art Director's responsibility to collaborate with discipline leads to set quality standards for the game using in-depth knowledge of techniques and technical approaches.
Your responsibilities will be…
Cross team collaboration to identify, research and help implement innovative ideas and technical approaches
Drive research and development into new software and art techniques through understanding emerging trends and technologies
Establish a solid creative vision in a variety of art styles
Define best practices, workflows and pipelines as well as develop and improve existing processes
Accurately scope a projects art requirement
Inspire, mentor and train artists to ensure solid working foundations and career development
Establish clear in-game budgets and ensure proper game performance and optimisation.
Be involved with the recruitment needs of your team
The skills and experience you'll bring to the role…
Experience managing artists remotely or in a hybrid working environment
Leadership experience, shipping 3D game titles on multiple platforms
Strong knowledge of all art pipelines (Characters, Environments, Animation, VFX, Shaders & Materials, Lighting, UI, Rendering, and Performance)
A creative eye and aesthetic judgment to help drive and critique visual quality
Deep understanding of game development process from concept and pre-production, through production, to finalising and optimisation
Strong technical understanding of common and proprietary tools and technology used for content creation
Diligence with individual and team tasks, considering scheduling and budget limitations
Solid knowledge of industry standard task tracking software such as Jira, Excel, and MS Project
Experience managing suppliers such as mo-cap, outsourcing, and testing
The perks and benefits on offer include…
26 days holiday + public holidays (increasing with service)
Private Medical Insurance, healthcare cash plan, including dental and vision
Life Assurance, Income Protection & Critical Illness Cover
Enhanced Family Leave
Interest Free, Tax-Free loans
Enhanced Pension Scheme
EAP a range of Mental Health and Wellbeing Support
Wide range of discounts, freebies, and social events
For 30 years Rebellion have been creating incredible video games across multiple studios, but Rebellion is more than just games. They have their own film and mo-cap studio, they create board games, publish books, and through 2000AD, publish comics and graphic novels such as the amazing Judge Dredd.
Rebellion operates across multiple UK locations, with studios based in Oxford, Warwick, Liverpool, and Wakefield. Work-life balance is especially important at Rebellion, and they want everyone at Rebellion to work in the way that works best for them. So, if you are based in the UK, they are always open to discussing how they can support Flexible/Hybrid working options.