Back to jobs
Art Manager - Oxford, UK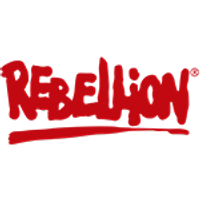 Job description
Art Manager (Remote or Hybrid)
Rebellion – Oxford, UK
Are you an experienced and organised Art Manager with a passion for collaborating with creative individuals? Are you ready to be the backbone of a growing art department?
Rebellion are well known for a rich history of creating incredible games from their multiple UK locations. We're working with Rebellion to find an Art Manager to develop and grow their expanding Art Team who are working on a variety of unannounced projects.
You will work closely with the Head of Art and alongside the Art Producer and Art Directors to continue to drive for improvement and quality.
You will need to be a confident, supportive, and enthusiastic leader proud to be an advocate for the art team with a holistic knowledge about the impact of art in the development lifecycle. With a passion for excellence, you will drive consistent working practices, set ambitious standards, mentor, and support the Art Directors and Leads.
Your responsibilities will include…
Developing short and long-term strategies for a growing art department
Creating and tracking personal goals and the career development of members of the art team
Identifying gaps in art pipelines to ensure working practices are improved
Growing the art department into a talented and flexible team
Develop spinoff projects to R&D new software and process
Review, direct and provide positive constructive feedback for central Art Directors and Leads to develop their abilities and output
Consistently update senior management on the status and progress of central art and resolutions for Art production issues
Collaborate with Producers and Art Managers to identify and resolve art workflow and staffing issues
Advocate and be a spokesperson representing the Studio at shows and universities
The skills and experience you'll bring to the role…
Shipped AAA console titles as an Art Manager or comparable role
Experience of managing an Art team through the full cycle of project development
Worked collaboratively and productively in cross discipline teams
Comfortable identifying workflow issues, creating and implementing resolutions
Strong aesthetic judgement and able to articulate reasons for their approaches
Good understanding of games development & the technical aspects of the art pipeline
Solid knowledge of industry standard task tracking software such as Jira, Excel, and MS Project
Does this sound like you? To apply or find out more about the role, studio, or culture contact Margaret Smith on +44 (0)1709 834777 or email margaret@aswift.com