Back to jobs
Lead Animator - Ontario, CA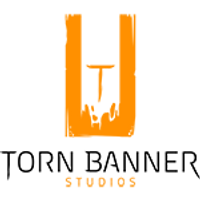 Job description
Lead Animator (Hybrid Options)

Torn Banner - Ontario, CA


Torn Banner Studios are looking for a Lead Animator to be involved in Chivalry: Medieval Warfare 2, the sequel to their multi-million copy selling original, and support it and future titles. Joining a small independent studio of around 60 developers in Toronto you will help build the future of the studio.

As a Lead Animator you will be responsible for a wide range of tasks and should expect a variety of issues and challenges to tackle across various areas of the game. You'll be working directly with studio leadership and the gameplay department to bring the mechanics alive.

The ideal candidate would have a keen interest in participating in the design process and has a strong sense of quality.


For this role, you will need...

At least 4 years of professional animation experience
Maya and Motion Builder expertise
Strong interpersonal communication skills.
High degree of self-motivation and initiative-taking
An understanding and passion for video games
The drive and the ability to take on research and self-education


Bonus points if you have...

Experience working with Unreal Engine 4
A background developing AAA titles on multiple platforms
Professional expertise developing First Person Shooters
Practical knowledge of programming languages (Python, C# / C++, etc.)


Interested in hearing more?

Contact Liam at Liam.hollinshead@aswift.com or call +44 (0)1709 834 777