Back to jobs
Lighting Artist (CA Remote)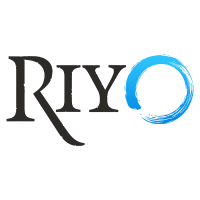 Job description
We are working with Riyo Games as they look for a passionate Lighting Artist to join them on their mission to craft retro infused JRPGs that awaken cherished childhood memories.
As a Lighting Artist at the studio, you will create unforgettable atmospheres that light characters and environments, setting the atmosphere, tone, depth and mood of a scene. Following art direction requirements and supporting gameplay, you will strategically, yet seamlessly manipulate lighting to draw players' eyes to key areas, guiding them through a vibrant and immersive world.
Your responsibilities…
Set up light sources to support narrative elements and gameplay progression through the effective use of colour, light, and mood
Use lighting to help convey emotional experiences that are aligned with the artistic vision of the project
Implement visual coherence of lighting throughout the whole game, ensuring lighting is optimal and technically correct
Collaborate with the art team to enhance the look and feel of the game
Refine lighting effects based on feedback, debugging when required
Maintain and update lighting design and process documentation
The skills and experience you'll bring to the role…
Three or more years of experience lighting in video games, with one or more shipped titles
In-depth understanding and practical experience in lighting, composition, colour theory, texturing, and image processing
Aesthetic sensitivity with a strong artistic eye for subtle details
Understanding of post processing procedures
Strong communication and interpersonal skills
Ability to process, understand, and implement feedback
Self-motivated, with the ability to prioritize and deliver quality work within deadlines
Previous environment design and texturing experience is a bonus
Familiarity with Unreal Engine is a plus
Riyo have fostered a collaborative environment with opportunities to contribute to the game's creative design and take ownership of features. You'll enjoy a competitive salary and benefits including medical, dental, vision, and life insurance alongside opportunities to develop personally as the studio is keen to help you strengthen your skills or learn something new!