Back to jobs
Senior Character Artist (UK Remote)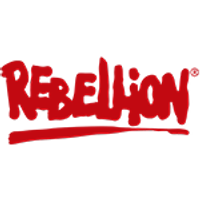 Job description
Rebellion wants to add a Senior Character Artist to their Oxford based Art team who are working on an upcoming co-op strategy shooter game.
As a Senior Character Artist you will be joining an experienced team with a proven record of delivering quality products and play a key role in the team producing high-quality character models for the project. You'll ensure that the integration of the work is in line with the technical constraints and artistic direction, utilising your exceptional eye for detail, creative flair, and drive for excellence.
Your responsibilities…
Produce high-quality character models respecting the concept art as closely as possible
Become familiar with the character list and understand their actions and psychological aspects to create credible characters
Create additional character assets such as hair, accessories, armour, weapons, etc
Work with outsource companies to provide asset packs and give detailed feedback on their work
Provide primary models to technical animators so they can integrate them into the engine and test first gameplay intentions
Touch-up textures after engine integration to optimize quality
Deliver clean and optimized low polygon models, and efficient UV layouts according to the project's technical requirements
Support the Lead Character Artist as required
The skills and experience you'll bring to the role…
Excellent knowledge of 3d software such as 3D Studio Max, Maya, or Blender
Produced character art on at least one shipped title
Experience using 3D sculpting packages such as Zbrush or Mudbox
Good knowledge of 2D image software such as Photoshop
An excellent understanding of PRB material pipeline/substance
Advanced understanding of anatomy and proportions
Easily able to translate concept and reference artwork into high quality character models
Advanced knowledge of the video game development process
Portfolio showing a range of 3D realistic and organic characters
Perks and benefits include…
Private medical insurance, healthcare cash plan, including dental and vision
Life assurance, income protection, and critical illness cover
26 days annual leave plus public holidays, annual leave increases with service
Enhanced family leave
Enhanced pension scheme
Employee Assistance Programme, mental health, and wellbeing support
Rebellion are proud of their open, friendly, and creative atmosphere. They love what they do, and they have fun doing it! As a big independently owned developer, they have complete creative freedom over their titles which allows them to work on a massive variety of projects across all the major platforms.
At Rebellion you'll become part of an extraordinary team that values your creativity, expertise, and dedication. Work-life balance is important to Rebellion, and they are open to discussing remote and hybrid working options if you're based in the UK.
For over 30 years, they've been creating incredible video games at their multiple studios, but Rebellion is more than just games. They have their own film and mo-cap studio, create board games, publish books, and through 2000AD, publish comics and graphic novels like the legendary Judge Dredd.